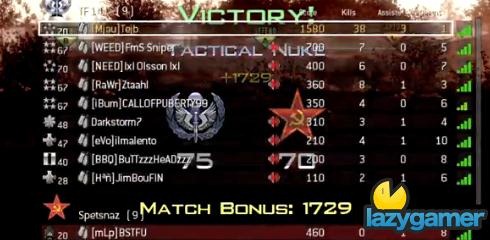 I am far from being the worst player in MW2 but watching this guy play is a lesson in gaming to anyone out there.
Tejb manages to get 38 kills in just over 5 minutes with minimal camping and no deaths… unfortunately since he ends with a nuke his scorecard is slightly blemished but hell…
7 Kills for a Harrier, 5 more to get his Chopper and then blasts everyone to get a nuke.
Video through the break… and stop drooling over all those green bars already.
Last Updated: December 7, 2009