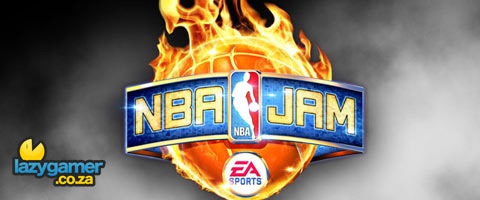 This is the kind of news that gets me really excited.
You may remember that I dished out my Best Sports Game of E3 award to the new NBA Jam coming to the Nintendo Wii (not to mention that it bagged the award from the Game Critics Awards as well). You may also remember that in my hands-on preview, I really loved it.
One of my greatest wishes after playing NBA Jam was that it would come to the Xbox 360 and PS3, preferably as a downloadable Arcade or PSN game. Well, it looks like a German ratings board may have just outed some news that is going to make me a very happy gamer.
More after the jump.
EA hasn't said a single thing on the matter since the announcement and it's a question that has been on a lot of peoples minds. While NBA Jam on the Wii is great and all, the online features of PSN and Xbox Live are perfect for letting some buddies hook-up and play the game's 2 on 2 the way that it was intended.
Germany's USK ratings board possibly let a slam-dunking cat out of the bag when their reports showed NBA Jam for the PS3 passed verification on June 24 and an Xbox 360 version not long after that.
So is it true? I certainly hope so. Either that or zi Germans had a little too much of the brewski at work. What I am really hoping for is that the entire game was created in high-resolution from the word go.
I keep forgetting that this isn't 100% confirmed yet. Come on EA, make me happy.
Source: Siliconera
Last Updated: July 8, 2010