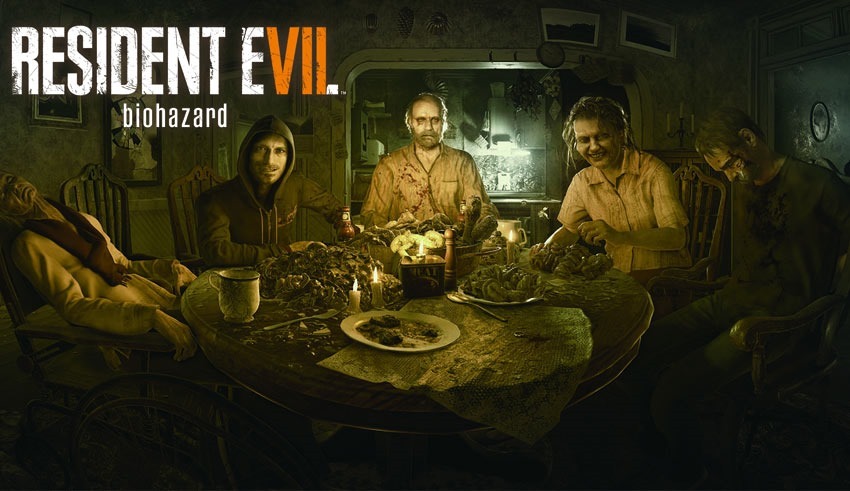 Resident Evil VII: Biohazard is an amazing game – and a return to form for Capcom. The house of Street Fighter has been making more misses than bona fide hits of late, so it's great to see the company taking one of its most revered franchises and making something incredible of it. Almost the exact opposite of what they did with Resident Evil 6, then.
Right now, the PlayStation 4 is the best place to play Resident Evil VII, because it offers the most complete package. So says Eurogamer's Digital Foundry, who put the game through its paces on all of its available platforms.
"The PS4 nails the experience with a native 1080p presentation, HDR support, and a solid 60fps update, while the PS4 Pro offers up a minor resolution boost and tweaks in lighting. Minor texture switching issues aside, both of Sony's consoles provide a great way of playing Resident Evil 7, with PSVR allowing for a more up-close and personal take on the chilling gameplay. By comparison, the Xbox One showing isn't quite as solid, with a small hit to image quality over the PS4 and frame-rates that fall short of sustaining a locked 60fps. The experience is still excellent overall and shouldn't stop fans from picking up the game. But if you're looking for absolute consistency in the experience, PlayStation is the way to go."
One of the biggest advantages of the PlayStation version is the support for PlayStation VR, letting you meet up with the Bakers in VR. It takes a little getting used to (especially if you've not got those VR legs yet), but it's game-changing, and wholly terrifying. And it seems it was a good investment for Capcom.
According to their Resident Evil stats, nearly 10% of everybody playing, is doing so in VR. The global stats say that 86,671 of the over 900 000 people playing the game are doing so with a headset strapped to their faces – making one of the year's scariest games scarier. That's a lot of involuntary bowel movement.
PlayStation VR was released last year in November, but it's out in South Africa tomorrow, January 31.
Last Updated: January 30, 2017