I don't think it can be explained just how essential a good soundtrack is, when you're creating the identity of a racing game. Just look at the Wipeout games in any incarnation, collection of zero-gravity corner-burners whose elegant speed was enhanced by the inclusion of the best electronic music of the era. It was so untss untss that just five minutes of the game would probably leave you with a glowstick in one hand and a collection of dodgy pills with smiley faces on them in the other appendage.
The more recent Forza Horizon 4? A delightful collection of radio stations celebrating car culture, complete with authentic DJs and a wonderful lack of radio adverts with awful scripts that would make you want to massage your neck with a rope while standing on a precarious stool. Need for Speed Heat is following in the tracks of the example set by those great games, as it'll have its selection of tunes that cater towards the more chill side of driving while also flipping the coin at night to deliver some pulse-pounding beats.
"So we're not releasing track names right now, but generally speaking there are a few different influences,"creative director on Need For Speed Heat Riley Cooper explained to VG247.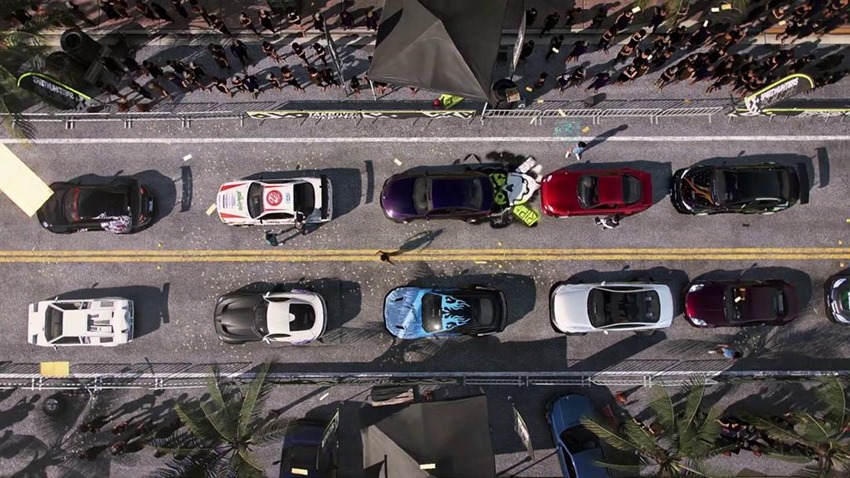 We're going for a modern soundtrack with a little bit of a local vibe with some of our track selections. Electronic is a big influence, urban is a big influence. But a more relaxed vibe during the day, unless you're racing, and a more dangerous vibe at night.
Bangin' stuff, although I'm still feeling cautious about the game given just how bad the previous iteration was. For what it's worth, Need for Speed Heat is aiming to move as far away from Payback as possible as it drops the corporate greed that was the Speed Card system off the track and move back to detailed customisation instead. Sam was a little bit less optimistic, as his session at Gamescom didn't exactly sell him on the game:
I could forgive how Need for Speed: Heat drives if it was simply a different game. All I can say is that, it feels like we've been here before. In both the map, its design, and the atmosphere. Not to mention dialogue that is just becoming insulting.
I'm still a big believer in the 2015 game which I maintain was brilliant after it was massively patched, so we'll see on November 8 how this one handles.
Last Updated: August 26, 2019