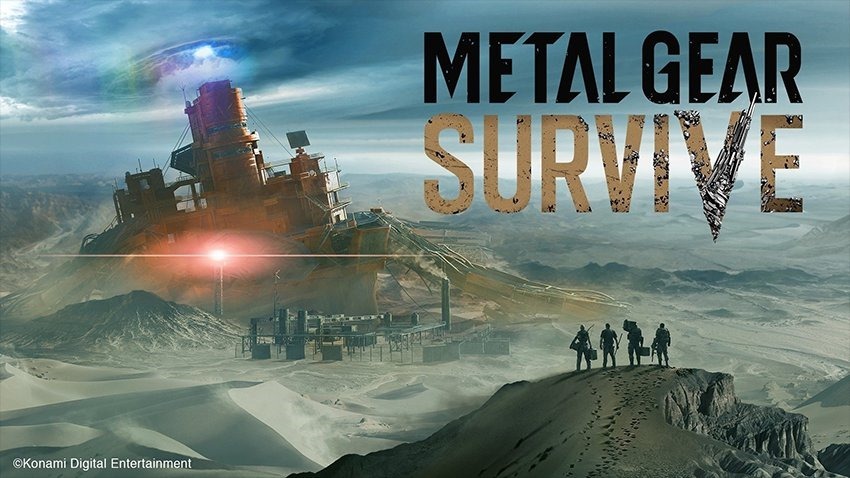 Metal Gear Survive is out, and we've played around with it a bit, and you can expect the review sometime next week. It's genuinely not as terrible a game as some people have made it to be, but it's also not a very good one. It's a game that's made a great many people angry though, purely because of the way that it rides on the coattails of Kojima's legacy.
There's a new reason for people to be angry though. The co-operative survival game comes with just a single save game slot. That in itself isn't too unusual or strange, or worth getting feisty over. Some games have this as a design choice – as in Breath of the Wild or souls games – or as a system limitation, something often seen on 3DS games.
Metal Gear Survive has no reason to limit the game to a single slot, but what makes it so egregious is that it'll let you have a second save slot…if you pay for the privilege. You can now pay for an extra slot in the game by shelling out 1000 of Metal Gear Survive's in-game currency, SV coins. While players are rewarded 30 SV coins for each daily login, there's no other way to earn them other than coughing up cash.
Here's what they cost:
100 SV coins – $0.99/R15.00
550 SV coins – $4.99/R89.00
1150 SV coins – $9.99/R159.00
3500 SV coins – $29.99/R475.00
6000 SV coins – $49.99/R799.00
Of course, we knew the game would feature microtransactions, but this seems like a plain and simple, shameful cash grab. Imagine having to pay money to access your own hard drive?
Metal Gear Survive is out now on PC, PS4 and Xbox One as a mid-priced game.
Last Updated: February 23, 2018