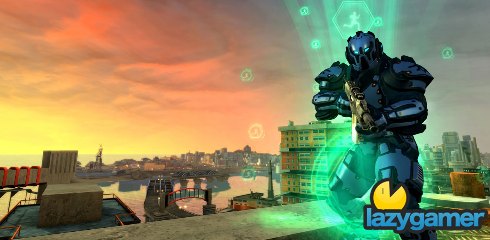 PAX is currently underway over in Boston and for some reason it has started to become a gaming show as well.
As such Ruffian Games has decided to reveal a few more screenshots of their upcoming mega shooter, Crackdown 2, at PAX and I am happy to reveal an explosion of Orbs is in one of them.
The images are big so you may need to scroll around but at least this way you get to see exactly how good they are claiming the graphics will be.
Let me know if this is a terrible idea and I won't do it again…
Last Updated: March 29, 2010