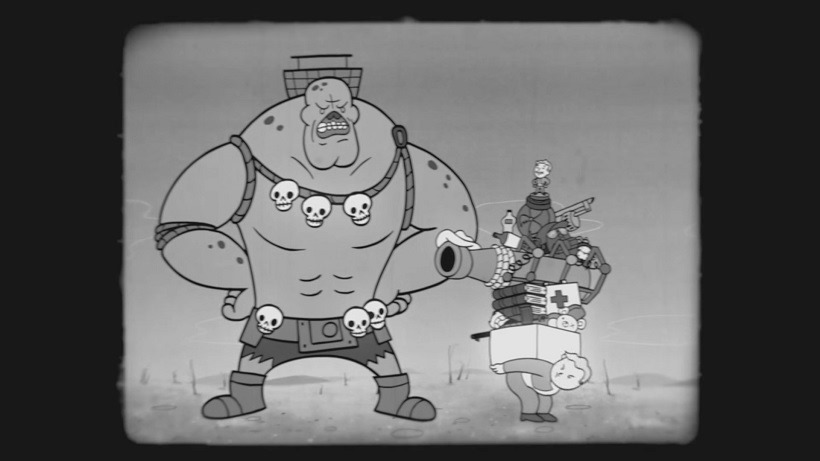 Fallout 4 doesn't really need the extra marketing at this point to remind you that it's one of the biggest games still due this year, but Bethesda isn't really taking any chances. And that's fine by me, because it means I get to wax lyrical about the post-apocalyptic RPG more and more frequently without sounding like a raving lunatic (or at least trying). Thankfully, the "L" in S.P.E.C.I.A.L doesn't stand for lunatic either, but we know for sure what "S" stands for now.
Debuting a brand new set of videos that are more fun than actually useful, Bethesda wants to remind us all again about their unique character building framework, S.P.E.C.I.A.L. each letter corresponds with a particular attribute in Fallout, which then governs abilities for all the different gameplay mechanics. S for Strength, for example, manages how much you're able to carry before not being able to move anymore, as well as your effectiveness with melee weaponry.
But reading that isn't nearly as fun as watching it in a parody of 1950's service announcement cartoons – fit with some over the top gore to wipe that smile of Vault Boy's face.
Poor little Vault Boy. Strength is usually one of the attributes I don't focus on personally, instead dumping points into trees like Agility, Intelligence and Charisma. But Fallout 4 changes the way levelling works rather significantly, with each branch of S.P.E.C.I.A.L featuring perks that can then be individually upgraded. There's so much on offer that it would be insane to try and get it all, so these little video might help you decide what's more important well ahead of launch.
Or not – doesn't make then any less entertaining to watch. Fallout 4 is out November 10th for Xbox One, PS4 and PC.
Last Updated: September 11, 2015