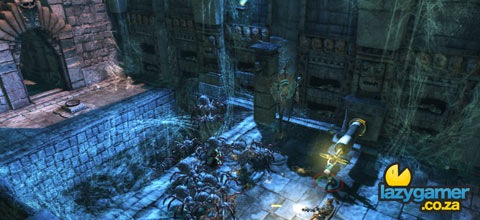 Lara Croft and the Guardian of Light is coming to the Xbox 360 on August 18th, but thanks to Microsoft's Summer of Arcade deal, they will snag exclusivity on the game for at least four weeks.
I had the chance to play some co-op together with one of the game's developers at E3 and I must admit that I was pretty impressed with its fun gameplay and new style. Problem now, is that if you want a piece of that, but don't have an Xbox 360 then you are going to have to wait longer.
The game will be released on Steam and PSN as soon as the exclusivity is up, but it's still a bummer for PC and PS3 gamers who were looking to pick the game up sooner than that. On the bright side, at least they didn't snag total exclusivity.
The game will run you 1200 MS points, and Crystal Dynamics also hope to have Steam and PSN release dates within 7-10 days.
Source: Eurogamer
Last Updated: July 16, 2010