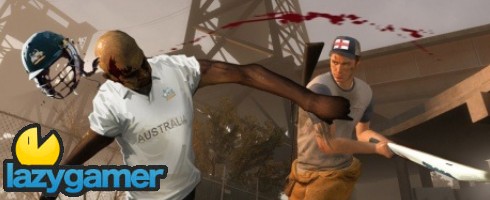 II
In lure of the looming Ashes opening, Valve has unveiled one of LFD2's new melee weapons. As you can clearly tell by the above pic, its a cricket bat.
Yep players can actually wield a cricket bat and knock zombie heads for a six.
Valve has yet to release any details about the effectiveness of this latest member in the LFD arsenal and whether or not it will incorporate features like the reverse sweep.
But honestly considering that the PC version of LFD2 will allow players to carry over mods from LFD then, as you may remember from reading about some awesome new LFD mods, you'll actually be able to play with the protagonist from Shaun Of The Dead armed with an actual cricket bat. This should be so much fun.
Source: IGN
Last Updated: July 9, 2009