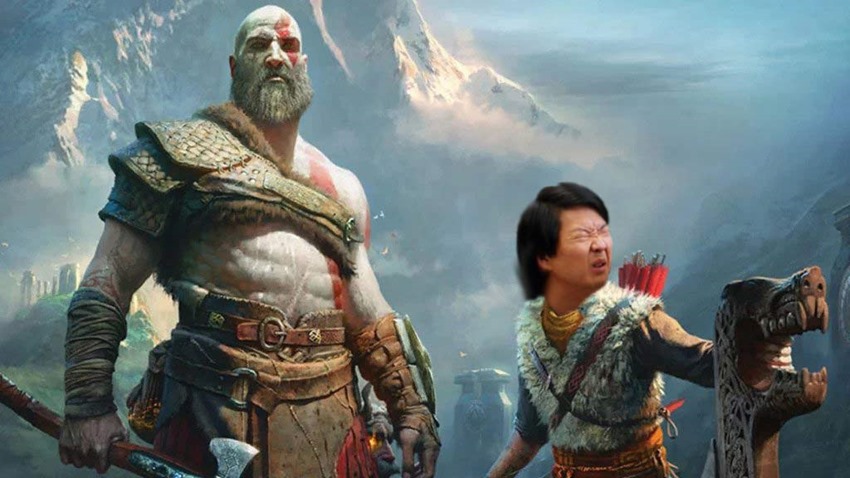 According to the severed head of the grapevine after it was axed a few questions, God of War is apparently a chuffing great game. The combat is hacktastic, the story is touching and and the ACTING is off the charts. Despite all those tens and full scores that God of War scored with critics however, it doesn't mean that developer Santa Monica's latest chapter in the Kratos diaries are entirely perfect. There's one particular issue that has been grating to say the least, an irritation akin to a mosquito bite on the sole of your foot.
The damn text.
God of War has a tonne of history to read through (God of Lore?), detailing the world around you and the creatures that you spend most of the journey butchering your way through, that fleshes out Kratos and his journey to Midgard. To actually read that text though, you're going to need to have a pair of Hubble Space Telescopes mounted to each eyeball, as the default font size is tiny to say the least.
Well, until today's latest patch arrived. There's no photo mode, but God of War's newest patch "focuses on text for map, goals, codex and the resources tab of the UI menus," according to its update note. To make the text actually readable, all you have to do is head on over to the main menu, go to accessibility and toggle the option. Here's an image from GameSpot detailing that: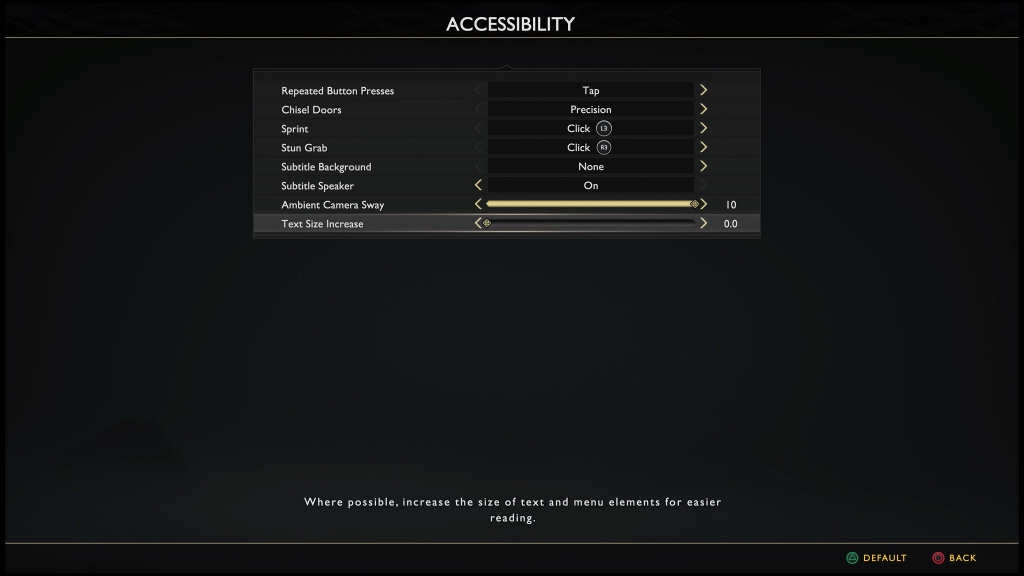 But wait, that's not all! You'll also benefit from an increase in graphics, that bumps up the frame-rate in performance mode for anyone wanting a little something extra out of their PS4 Pro consoles. Nice. God of War is out now, and despite my best attempts to steal it from Geoff, I'm just a man in a cage making vague Smashing Pumpkins references.
Last Updated: April 23, 2018