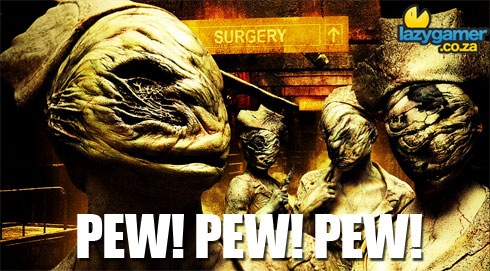 The new Xcom game – a classic PC turn-based strategy franchise – was announced to be a First Person Shooter. While details are scant, the change has resulted in many people being pretty irate.
That may happen again, as rumour has it classic Konami survival horror franchise might be turned on its head.
It's no secret that the once shining example of the genre has had a tough time lately, with sequels being sub-par. It's in dire need of a refresh – and that may just be happening in a pretty drastic fashion. Rumours point to the new Silent hill game being a first Person Shooter.
The developer for the new game, Vatra Games, currently only has one project listed – an untitled First Person Shooter. Simple deduction states this first person shooter must be the new Silent Hill, slated for next year. What do you fine folk think? Do you think Silent Hill could work as a first person shooter, or is this just another nail in Silent Hill's coffin?
As an aside, I recently played Silent Hill : Shattered Memories on the Wii. It's a remake of the first Silent Hill, but  incredibly executed. It uses the Wii's strengths in ways few games have been able to manage. It's a pity that being on the Wii, it probably won't find its audience.
Source : Relyonhorror
Last Updated: April 22, 2010