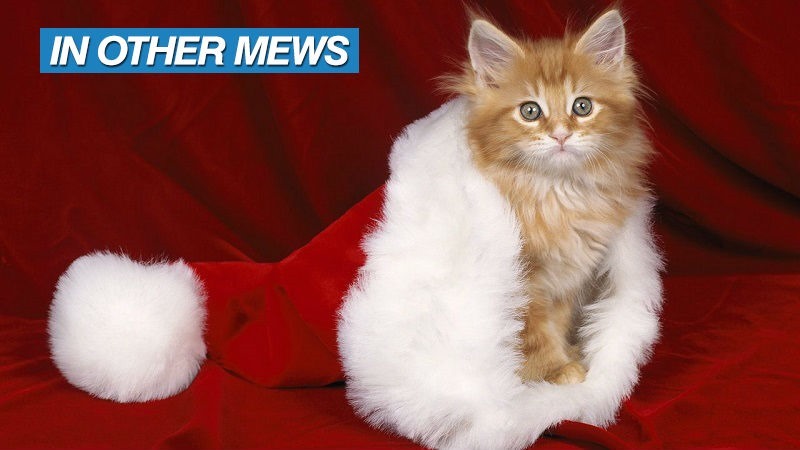 Right, we've hit December, so the year is basically over, correct? Cool, call it a day everybody – let's all leave and go on a month-long holiday!
Wait, what do you mean we don't get a break Geoff? We have to be here on Christmas Day, Boxing Day, and New Year's Day? Well, damn! Guess whose name I just scratched off my Christmas list…
In Others News: Overwatch cheaters get banned, free Assassin's Creed 3, how Final Fantasy XV has changed, and new Resident Evil 7 footage.
Here's all the news we didn't post today because we were too busy saving up to buy Geoff a heart.
News
The UK's advertising board rules that No Man's Sky's marketing was not misleading
Overwatch Cheaters Thought They Were Using Undetectable Cheats, But Got Banned Anyway
Riot Games named INC's Company of the Year
Kojima is talking Death Stranding this weekend
Ubisoft Outlines Second Year Of Rainbow Six Siege Content
Get Assassin's Creed 3 for free in December
Loot Rascals is a colourful card-collecting roguelike
Stuff
Overwatch Players Are Finding Ridiculous Ways To Use The New Map's Cars
FIFA 17 pays tribute to Brazilian club and fans devastated by air disaster
YouTube Launches 4k Streaming
How Final Fantasy 15 has changed since the 2015 Episode Duscae demo
Best Football Manager 2017 mods so far
Videos
New Resident Evil 7 footage gives a more lengthy look at threats inside the Baker Family mansion
History of Zelda: Link's Adventure to Breath of the Wild
What's On @ The Movies?
Watch the first teaser trailer for CW's dramatic live-action Archie reboot RIVERDALE
POWER RANGERS – New looks for Rita Repulsa and a redesigned Alpha-5 revealed
THE SECRET LIFE OF HOUDINI may finally have a director
We review Underworld: Blood Wars
(Header)
Last Updated: December 1, 2016