Marie Antoinette once famously (maybe) said "let them eat cake" when the peasants were revolting. And at the front door. And she may have had a point. Cake is magical, cake is life and cake makes everything better. The best thing about cake, is that it isn't just for any one person. Want a chocolate cake? You're sorted. Want a diabetic cake so that you don't have a sugar-crash? DEAL. Hell, cakes are pretty much the only reason to even attend a wedding.
Want a cake baked by a bossy blowhard who has about as much Italian blood in him as Johnny Depp has Navajo DNA circulating through his circulatory system? We can do that. It's also a great day for cake, as it happens to be Geoff's birthday. For us, the day Geoff graced our offices with his presence this morning was one of the most important days of our lives. But for him, it was simply…Tuesday.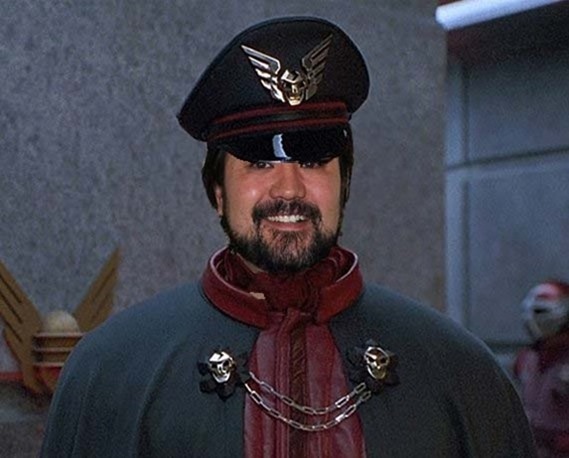 In Other News: Street Fighter V almost looked realistic, watch humans be obliterated in Total Warhammer and aw yeah son Knights and Bikes is totally happening.
Here's the news that we didn't post today, because we expected to face a madman today and instead found a god.
News
Kingdom Come: Deliverance console versions may push PC release date – report
Rainbow Six Siege patch adds Kill Cam to Ranked, tweaks spawns and more
Destiny weekly reset for March 1 – Court of Oryx, Nightfall, Prison of Elders changes detailed
See humans obliterated in 12 minutes of Total War: Warhammer
Early Street Fighter V concept art looked like Tekken
ESL and Intel create AnyKey diversity program for eSports
Heck yes, Knights and Bikes is happening
Stuff
Videos
What's on at The Movies
The official synopsis for POWER RANGERS reboot has been revealed
See Batman fight Superman in this new clip from BATMAN V SUPERMAN; plus new featurette and TV spots
Liev Schreiber might return as Sabretooth in WOLVERINE 3
Daisy Ridley confirms STAR WARS: EPISODE VIII timeline, talks about "cool" Luke Skywalker
THOMAS CROWN AFFAIR remake in development with Michael B. Jordan leading
MAKING A MURDERER filmmakers want to create a follow up series
This trailer for The Ring vs The Grudge is horrific
It could take two lifetimes in this trailer for THE MAN WHO KNEW INFINITY
Last Updated: March 1, 2016