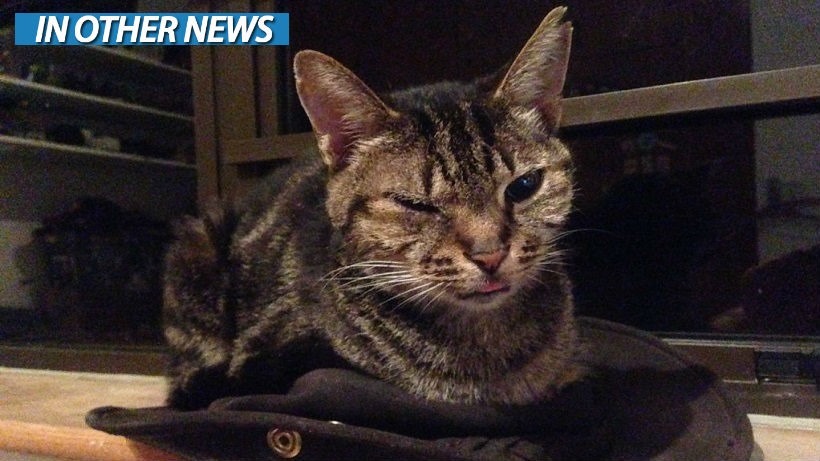 Everybody keeps going on about the presidential race in the US of A, but I honestly couldn't care less. What I do care about however, is who's leading the polls in Lazygamer City. Darryn has slipped behind somewhat, but I do believe he has a Trump card up his sleeve. No matter, Geoff will Bernie him alive if he tries anything funny, and Cruz to victory with no issue. Honestly, I find the whole affair Hilaryious!
Thank you! I'll show myself out…
In Other News: A new 4v1 game is revealed, Japanese artists show off their workspaces, Sonic the Hedgehog celebrates his anniversary with a livestream, and an indie dev farts into a microphone.
Here's all the news we didn't post today, because we were too busy being f%#&ing explicit.
News
Capcom trademarks Monster Hunter Generations in Europe
Sunless Sea developer opens international fund, mentorship for interactive fiction
Former Hearthstone world champ confirms new team
Dead by Daylight – first in-engine footage of 4v1 survival game revealed
Stuff
Japanese Artists Show Off Their Workspaces
10 Characters Who Should Be In Star Wars Battlefront Before Nien Nunb
Sonic the Hedgehog celebrates 25th anniversary with SXSW livestream event
Diablo 3 "Cow Level" appears as a tribute to former Blizzard artist
Indie dev farts into microphone, publishes it on Steam
Videos
A 3D Sketch Of Gabe Newell, Made In VR
Van Damme meets The Matrix in Clustertruck
Film Theory: How to KILL DEADPOOL!
Every hero is someone's villain in the new trailer for STREET FIGHTER: RESURRECTION!
Holy Neptune! It's the new trailer for FINDING DORY
Alex Proyas is angry about GODS OF EGYPT reviews
Inhumans are everywhere in this new trailer for AGENTS OF S.H.I.E.L.D.'s mid-season return!
DVD REVIEW: LIFE
Last Updated: March 3, 2016