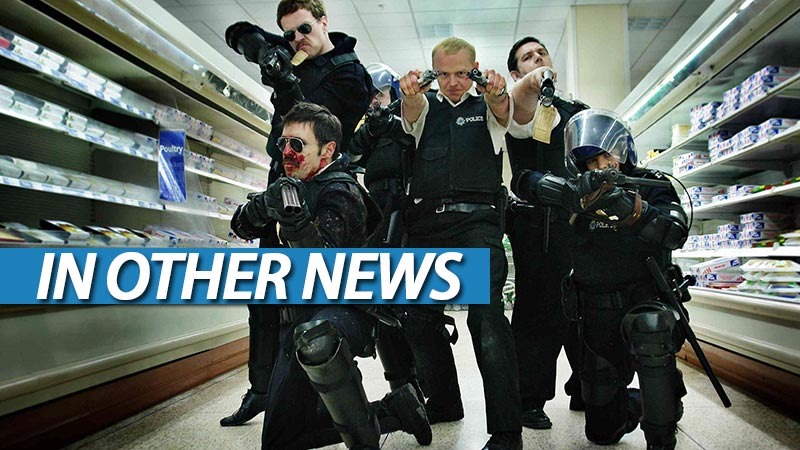 Oh man, this must have been the hardest four day week ever! And what do I have to show for it? Just an ink stain on my left thumb. But that's OK! Because I can easily clean it off. And then I can clean again. And again. Never stop cleaning, everything is so filthy. Filthy filthy filthy. That's why the thumb had to go in the end and I'm still busy washing my hands. Everything is so filthy.
In Other News: Microsoft will have some things to say soon, free XP in Call of Duty, investing in a job simulator and 2K is sticking with Battleborn.
Here's the news that we didn't post today, because we were too busy forming a coalition government with those jerks over at SA Gamer after a hard-fought election.
News
Microsoft will "have things to say" this fall, fan event possible
Here's a new look at Manifold Garden's lovely architecture
Call of Duty: Black Ops 3's free weekend is also a double XP event
'Role-playing shooter' Slayer Shock is basically Buffy: The Video Game
Japanese grass-cutting game hits the 3DS this month
Valve offers its SteamVR tracking tech to other devs
Torment: Tides of Numenera will also launch on PS4, Xbox One
Job Simulator dev secures $5 million investment
Stuff
The man behind one of Steam's most controversial games is back
The Pokémon anime's new ending theme is nuts
Yes, Battleborn flopped, but 2K vows to stick with it
This is not the police game that the world needs
Videos
What's on at The Movies
SA's Weekend Top 10 Movie Chart: Are we BOURNEd yet?
Spoon! See Peter Serafinowicz's THE TICK in action in new pics!
Stan Winston's PUMPKINHEAD getting a remake from SAW franchise producer
Watch out for the glass in this new trailer for STORKS
Looks like STAR TREK: DISCOVERY takes place before the original series
GOTG Vol 2 to not feature Infinity Stones – may be an independent movie
Last Updated: August 5, 2016