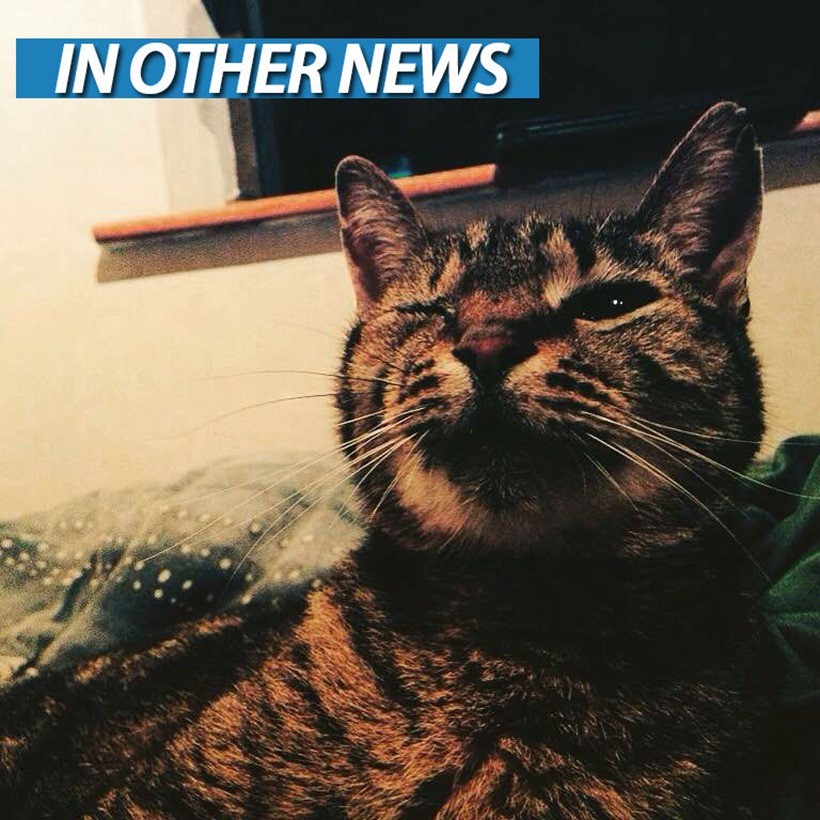 Happy New Year everybody! We're back, well rested and ready to tackle 2015 2016. Shew, just look at that gaming lineup, waiting to be reviewed! It's… kind of overwhelming. How will we ever keep up? THERE ARE TOO MANY! WE'RE ALL GOING TO DIE (and be entertained thoroughly because hot damn 2016 is looking great)!
In Other News: a long night makes for a nice tease for a night in the woods, Psychonauts 2 hits its funding goals, someone makes Mirrors Edge in Dying Light, and Fallout 4 stuff.
Here's the news that we didn't post today, because we were too busy giggling at people's misunderstanding of what chill means.
News
Longest Night is a nice little tease for Night in the Woods
Psychonauts 2 hits its funding goal with five days to go
Adr1ft Launching With Oculus, PS4 And Xbox One Versions To Follow Shortly
Send your minions to battle each other in Final Fantasy 14's Lord of Verminion
Stuff
Someone Is Making Mirror's Edge In Dying Light
Shovel Knight amiibo is up for pre-order on Amazon again
Nintendo World getting its first makeover in a decade
Japanese physical games market hit record low in 2015
Videos
Dota 2 Fails of the Week – Ep. 144
Smash History: Final Fantasy's CLOUD
Fallout 4 Player Beats Impossible Battle In The Best Way
What's on @ The Movies?
Netflix/Dreamworks producing new VOLTRON and Guillermo Del Toro's TROLLHUNTERS
CREED sequel in development; might bring back Apollo Creed
THE FORCE AWAKENS dethrones AVATAR as the highest grossing movie in US history
Christopher Nolan's next movie to be WWII action thriller DUNKIRK
Model: One of Darryn's immortal cats – Squeaky (AKA Bitch Cat apparently)
Last Updated: January 7, 2016