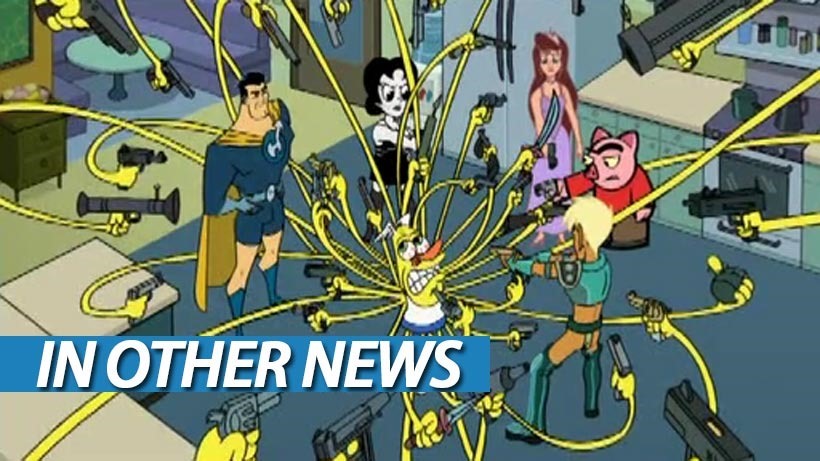 Apparently, someone unleashed the winter flu early in my neck of the woods. Everyone around me is dropping like flies, succumbing to some manner of illness that even has my vaunted healing factor working overtime to prevent that dreaded case of the sniffles. There's only two things to do of course. Lich more health from my comrades and leave them buggered or burn everything. Burn it all to ashes, much like my musical career in Germany during the early 2000s when I toured with David Hasslehoff as part of the Harry Potter tribute band Hoff en Duff.
In Other News: Bloodtsained staggers out of release, Xboss praises the Uncharted team, battleborn actually scores big in the UK and the biggest Deadpool statue you've ever seen.
Here's the news that we didn't post today, because I was too busy fighting fire with flapjacks and losing massively.
News
Bloodstained to get staggered content post-release to avoid delays
New Rainbow Six Siege Operation Dust Line details emerge
Battlefield 1 to get free DLC soon after release
Detective adventure game Kathy Rain out now, with demo
Xbox boss praises Uncharted 4's 'amazing work'
Suda 51's The Silver Case is being remade for the West
Blizzard is extending the Overwatch beta
2K's Battleborn scores UK No.1
Stuff
There's a giant Deadpool statue in Japan
In Theory: Can AMD Polaris regain the mainstream PC graphics market?
Graffiti Simulator is art, not crime
Don't care about VR? Neither did I
Videos
What's on at The Movies
Karl Urban says conversations on DREDD series are happening
New ASSASSIN'S CREED images revealed!
Josh Boone reveals potential NEW MUTANTS line-up
Ben Affleck now exec producing JUSTICE LEAGUE, unhappy with BATMAN V SUPERMAN reception
Last Updated: May 9, 2016