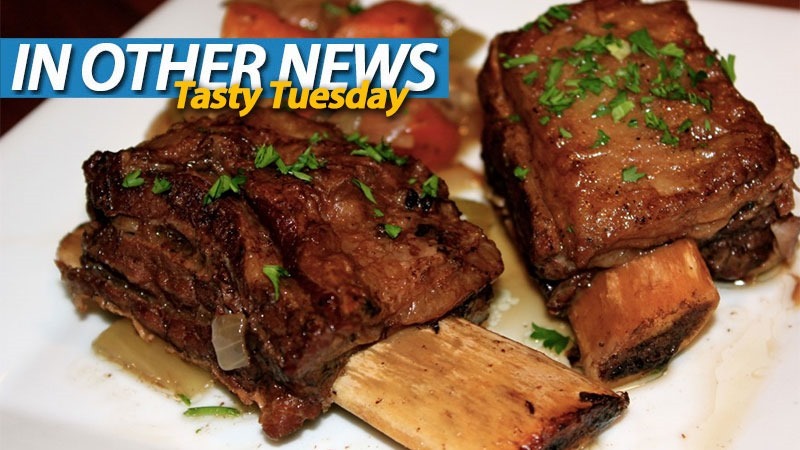 While there's no denying that a good bit of fillet feels like premium cut, I've always favoured the tougher, underappreciated cuts of meat for their flavour. Yes, they may be chewy and require hours of cooking, to get right – but man, when they're cooked well, it's special. Give me brisket, chuck and short rib any day of the week. And I do love a bit of short rib, whether it be an English cut, or a flanken. Braise it, stew it, braai it even. As long as it ends up in my face.
In Other News: Delta Force to return, Gears DLC maps coming for free (for a bit), Swery65 retires and I Expect you to Die…in VR.
Here's the news we didn't post because we were too confused over the fact that it's November already.
News
The Last of Us Remastered gets HDR & PS4 Pro patch, see comparison screenshots
The first Gears of War 4 DLC multiplayer maps will be available for free next week
Titanfall 2 has such a good frame rate that you'd almost think it was a classic Call of Duty game
THQ Nordic buys Delta Force and the rest of NovaLogic's back catalogue
Agony turns to Kickstarter to help bring its hell to life
Swery65 has retired from Access Games despite health improvement
Spy puzzler I Expect You To Die is heading to PlayStation VR
Oculus is staffing up with more than 100 open positions
Stuff
In memory of the guy who gets beheaded at the beginning of Skyrim
Official Battlefield account pulls insensitive tweets after outcry over #justWWIthings
Kid dresses as Studio Ghibli character, becomes internet sensation
DF Retro: Metroid Prime – Nintendo's first-person masterpiece
Videos
What's on at The Movies
The character posters for XXX: THE RETURN OF XANDER CAGE are a work of art
This trailer for GILMORE GIRLS: A YEAR IN THE LIFE has no underwear!
ROGUE ONE: A STAR WARS STORY to not unfold as you would expect
This trailer for SPLIT is in the presence of something greater
The worlds are at war in this trailer for the sci-fi thriller LIFE
Kevin Hart to play Santa Claus in DASHING THROUGH THE SNOW
Last Updated: November 1, 2016