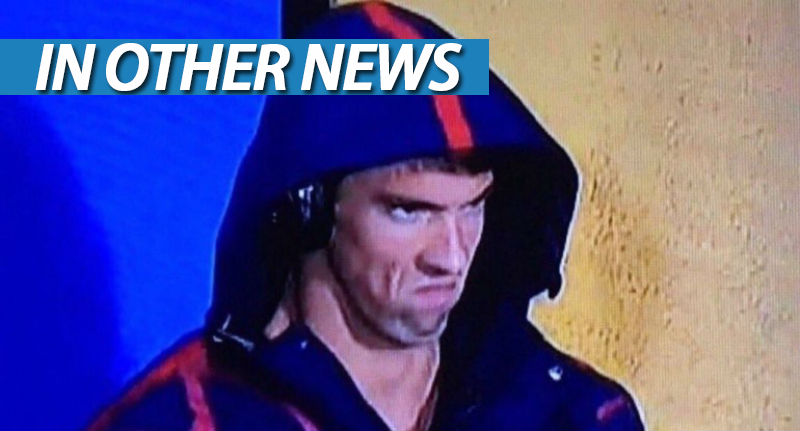 I have gone full millennial – I've been keeping tabs on the Olympics, not by actually watching the events on TV, but by following gifs and memes on twitter. I've also decided that while it's too late for me, it's not too late for my spawnling – time to teach her to swim, and gymnastics, and play beach volleyball, and tennis….
In Other News: Persona 5 gets EU release date, Evolve's world falls to pieces, Nvidia wants to befriend indies and why do I still love the Resident Evil movies so much?
Here's the news we didn't post because we were too busy buying Gav a hot poker.
News
Berserk for PS4, PS Vita and PC Gets Bloody New Trailer Showing Griffith in Action
Evolve Cataclysm Update Detailed
5 things to know about League Patch 6.16
Smite PS4/Xbox One Patch Adds a Character, Gives Another a Super Soaker
Be A Surveillance Creep In Spy Management Sim Orwell
Persona 5's UK & EU release date is February 14, 2017
Stuff
Nvidia aims to give indies more exposure
Telltale Games Teasing Mr. Robot Project
There's a new Ben-Hur game on Xbox and it's free and it's bad
This week's Humble Bundle is all survival, all the time
Vidja
RESIDENT EVIL: THE FINAL CHAPTER – Official Teaser Trailer
Last Week Tonight with John Oliver: Olympics Opening Ceremony
Disney Thinks You Hate Poor People
The Movies
MAN OF STEEL sequel in development, "top priority" for Warner Bros
The first trailer for RESIDENT EVIL: THE FINAL CHAPTER is taking us home
Midweek Movie Mouth-Off: your favourite female character
A review in 4 questions: GREEN ROOM
DC's LEGENDS OF TOMORROW was rebuilt piece by piece for season 2
SUICIDE SQUAD: deleted Joker scenes, horny cast members, physical torture and more
Harlem's hero is kicking ass in this new trailer for LUKE CAGE
Last Updated: August 10, 2016