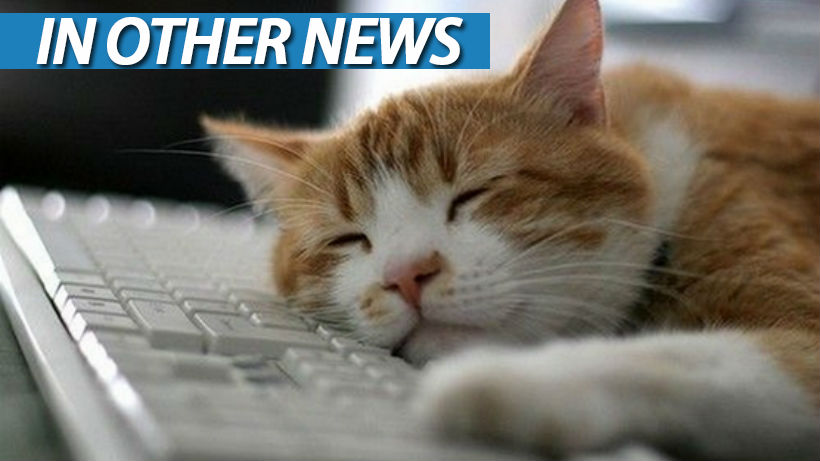 I am tired today. In fact, most of us are feeling a bit braindead today, probably because Darryn was sick yesterday and opted to suck out our life forces. He's totally cured today, but the rest of us are dragging. Why do you do this to us, Darryn?
In Other News: Fallout 4 prepares for console mods, China gets a new console and Total War: Warhammer just keeps looking better.
Here's the news we didn't post today because we were too busy trying to vote for our site's official pretty boy.
News
Fallout 4 Xbox One mods beta sign-ups now open
Persona 5 plot and character details help explain last week's trailer
Stellaris is a record-breaker for Paradox Interactive
PS4 and Xbox One have a new competitor in the Chinese console market
Stuff
Dark Souls 3 Rick and Morty gank squad brings Mr. Meeseeks to Lothric
Bandai Namco profits slip, Dark Souls III soars
Microsoft starts tackling game developer complaints in Universal Windows apps
Vote for our Sandy!

Vidja
Honest Trailers – Deadpool (Feat. Deadpool)
Tom Clancy's Rainbow Six Siege – Operation Dust Line Trailer | PS4
Total War: WARHAMMER – Chaos Warriors Campaign Walkthrough
The Movies
THE DARK TOWER has begun shooting… in Cape Town!
Dwayne Johnson says the JUMANJI remake will honour Robin Williams
Midweek Movie Mouth-Off: review scores for major franchises: do they change your mind?
Wolverine 3 will be "a very radical, bold" take on the character
She's a dangerous girl in this trailer for THE NEON DEMON
Last Updated: May 11, 2016