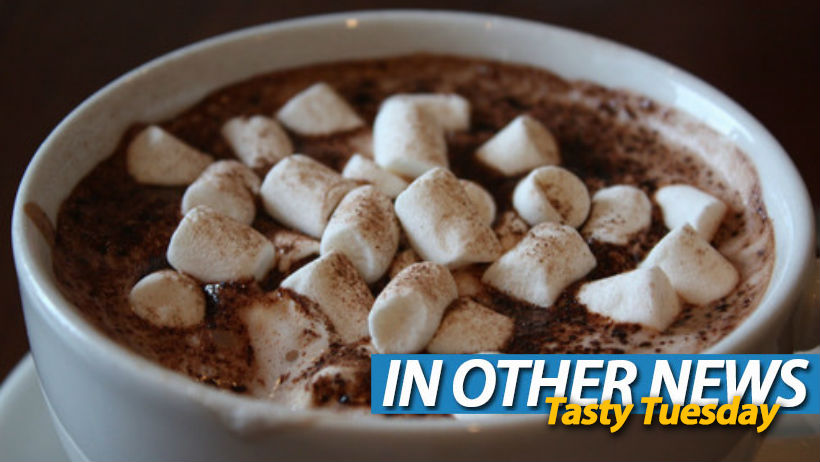 Last week, Joburg had its first taste of winter this year. It wasn't that cold, but it was cold enough to remind us how wonderful winter PJs feel and how nice it is to eat stews, curries and soups again. I found out that I still had my amazing hot chocolate (not that cheap, fake crap) hidden away in my cupboard along with some mini marshmallows. The combination of the hot, rich, creamy chocolate with the gooey sweet melting marshmallows made me far to ready to embrace winter's return.
In other news: Microsoft follows the same procedure as every year, Oculus Rift raises eyebrows in the senate and PC gamers are a dying master race.
Here's the news we didn't post today because we were too busy scarring Matty and Sandy for life.
News
The Division 1.1 update is now live on PC, PS4, Xbox One
SteelSeries aims Apex M500 mechanical keyboard at thrifty esports competitors
Microsoft confirms date and time for its E3 2016 press conference
Transport Fever set to bring the meticulous planning heat this fall
Bandai Namco files trademark for Amazing Katamari Damacy
Oculus Rift data sharing policies challenged by US senator
Dropshots are for badminton, not Gears of War
PC shipments fall to nine year low
Stuff
This guy somehow beat all of Fallout 3 and its DLC without healing or dying
Face-Off: Killer Instinct on PC
Players fire bullets from their faces and other weird Counter-Strike facts
The Legacy of Rob Daviau, the man who helped flip boardgames on their head
Videos
What's on at The Movies
Who wants to live forever? Queen, Sacha and other fights over biopics
Are you willing to accept this new trailer for TALE OF TALES?
Gal Gadot says WONDER WOMAN "has moments of humour, but it's pretty dark"
WOLVERINE 3 finds its main villain in Boyd Holbrook
No human could do what this new trailer for FANTASTIC BEASTS AND WHERE TO FIND THEM is capable of!
Don't forget, we're the bad guys in this new trailer for SUICIDE SQUAD
Last Updated: April 12, 2016