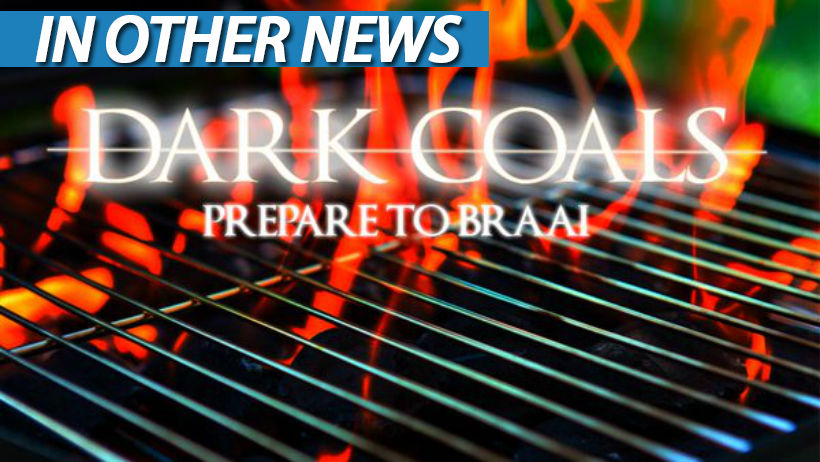 Wish me luck good people of the internet, for tonight I will do my best to assist my hairier half as he takes on Dark Souls 3. I will also be taking care of a baby who had injections today. I don't know which is going to be more dangerous. Think of me when you rest at your bonfires.
In Other News: GTA micro transactions yield macro-money, twitter makes AI into horrible being and my approach to gaming with child has made me giggle all day.
Here's the news we didn't post today because we were too busy making Graeme into a meme.
News
Activision Blizzard boasts new CS:GO eSports viewership record
GTA 5's Online Mode Has Generated Half a Billion Dollars
Enter the Gungeon sells 200k copies in a week
Miitomo Has About 4 Million Monthly Active Users, Estimated $280,000 In Weekly Revenue
Stuff
EA backpedals on pre-season NHL predictions, probably still won't be right
EA reveals early details of its E3 2016 Play event
This is how you play video games with a baby
Vidja
Total War: WARHAMMER – The Empire vs Chaos Warriors Let's Play

The A.I. That Turned Into Hitler: An Analysis

The Division (Zero Punctuation)

The Movies
The first trailer for DOCTOR STRANGE is here!
New SPIDER-MAN solo film title announced; potential new villain revealed
INDIANA JONES 5 will follow on from KINGDOM OF THE CRYSTAL SKULL
Midweek Movie Mouth-Off: we need new movie awards
STAR WARS: ROGUE ONE's Darth Vader has been cast!
The dead are coming in this new trailer for GAME OF THRONES season 6!
Last Updated: April 13, 2016