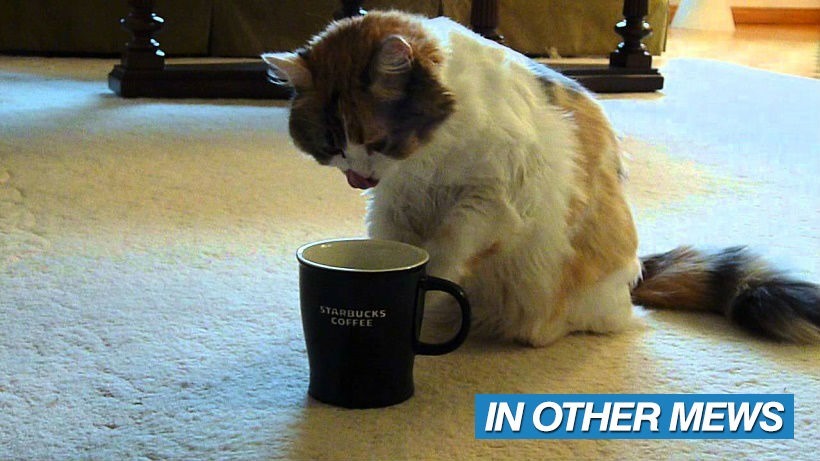 Seriously, what's with this weather? The week before last, I moaned about how cold it was. Then, last week, I couldn't shut up about how the fires of hell had seemingly surrounded Johannesburg. And now, today, it's raining. What's next, snow? Ha, there's a better chance of the new Starbucks in Rosebank having no queue!
In Other News: Superhot is coming to Xbox One in May, Rocket League is getting a new hoops mode next week,  a Snoopy museum is opening in Tokyo, and some Star Fox anime.
Here's all the news we didn't post today because we were too busy watching people queue for coffee while we drank our own homemade brew.
News
Report: PlatinumGames' President Steps Down
Superhot comes to Xbox One May 3
Sega's adding official mod support for Sega Genesis games on Steam
The Binding Of Isaac's Afterbirth DLC Comes To Current-Gen Consoles In May
Rocket League's new "Hoops Mode" and NBA DLC is coming next week
Shadow Complex Remastered arrives on PS4 in May
Stuff
The World's First Snoopy Museum Is Opening in Tokyo
VLC Media Player coming to Xbox One this summer
10 Classic Games That Deserve Modern Makeovers
GTA Online: 70 biker crews unite to pressure Rockstar for motorcycle DLC
Videos
Watch The Official Star Fox Anime
BioShock's medical pavilion recreated in Unreal Engine 4
The Elder Scrolls Online trailer introduces The Dark Brotherhood
What's on @ The Movies?
How could you be so heartless in the first trailer for THE GIRL ON THE TRAIN
This first trailer for MAGNIFICENT SEVEN is impossible
Rumour: WOLVERINE 3 could potentially feature…
This first trailer for the INFILTRATOR doesn't end well
You should be watching Boardwalk Empire
Rumour: Next X-MEN movie could tackle the Dark Phoenix Saga
(Header)
Last Updated: April 21, 2016