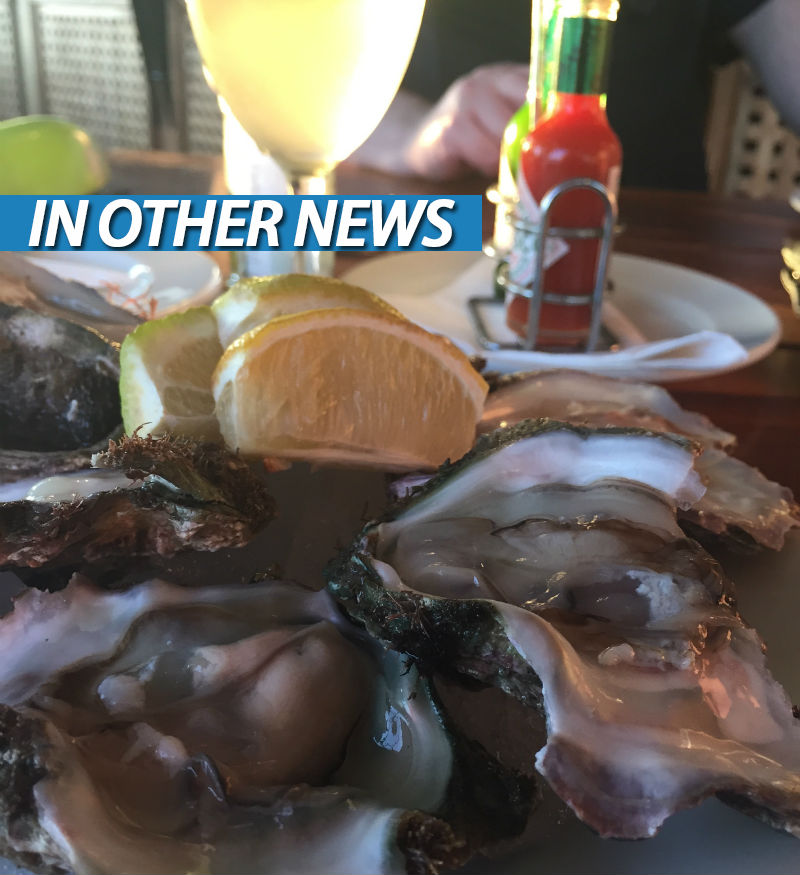 I know it isn't Tuesday, that Geoff already waxed lyrical about delicious food yesterday, but I don't care. I was away all of last week in beautiful Knysna where I spent most of my time eating oysters. I know, they aren't for everyone – you sort of either love them or hate them. But I love them – the salty and yet clean taste of the sea is pure perfection. Sure, you can add a squeeze of lemon and a crack of pepper, but it's already great just the way it is. Of course, whomever ate them the first time was a strange, brave person.
In other news: For Honor has some cool character models, Japan is crazy for Pokemon GO and GTA modders are going to war.
Here's the news we didn't post today because we were too busy trying to teach Darryn to eat real food.
News
Rez Infinite's new content is so good, it made me cry
The Smart Swordplay & Wonderful Character Models Of Ubisoft's For Honor
Ivern's ability kit includes making brushes and a big stone golem
The Division PTS has a confirmed date
Stuff
Jack Reacher Video Game Has a Great Name
GTA 5 mod makers go to war over "stolen" files
Police Dealing With Pokémon Go Chaos In Tokyo
Vidja
Dear Esther: Landmark Edition – Launch Trailer | PS4
NBA 2K17 – Assembling Isn't Easy (TV Spot Bloopers)
RECORE (Honest Game Trailers)
The Movies
Netflix's live-action DEATH NOTE remake won't pull any punches as it goes for an R-rating
There are hazards ahead in this new trailer for CG film RESIDENT EVIL: VENDETTA
Midweek Movie Mouth-Off: your most underrated TV series
Clive Owen is back as the BMW driver in new short film by Neill Blomkamp!
WE REVIEW THE MAGNIFICENT SEVEN – MORE EXCITING ACTIONER THAN MAGNIFICENT WESTERN
Last Updated: September 21, 2016