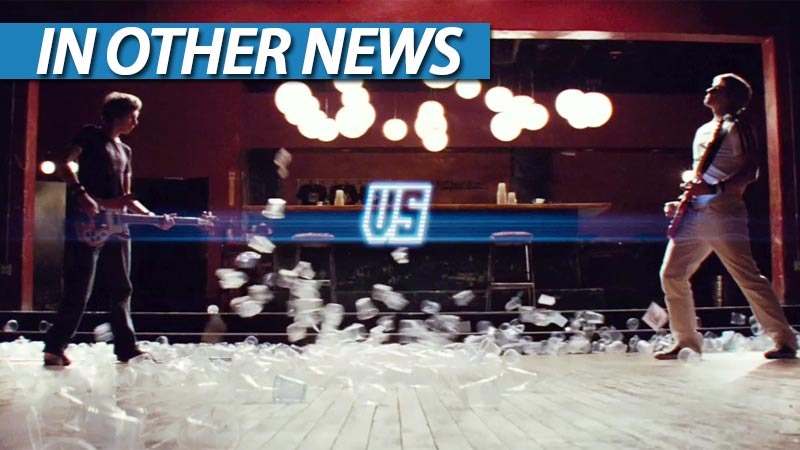 Victory is assured, next week. As your next president or mayor or whatever, I'll lead this nation to glorious new heights as I tighten my grip on such minor things such as free speech, human rights and the proliferation of Steven Seagal movies. Dissedents, usually the type who own websites that autoplay videos,will be the first to go. And with my military crack-squad formed, we'll soon deal a devastating blow to the cocaine department that funds the production of Top Billing episodes.
Oh yes, mark my words as I grow a beard and don exo-skeleton armour after watching Elysium yet again: I'm jest gettin' storted hey.
In Other News: Square Enix may have a game to watch out for, I'm really glad I won't be at Gamescom, Overwatch rules and get classic with some Grandia this week.
News
The PC version of Gears of War 4 sounds pretty special
Remake of Suda51 mystery The Silver Case gets first trailer
See things from Geralt's perspective in The Witcher 3 first-person mod
Cossacks 3 gets September release date
Grandia 3 now available via the PlayStation Store
Overwatch conquers a weak June for UK games retail
Square Enix is making a JRPG for Apple Watch
Gamescom 2016 advance day tickets sold out
Stuff
Kojima Productions, ladies and gentlemen
The classic 8-bit isometric games that tried to break the mould
The final Splatoon splatfest is over, and one squid sister reigns supreme
Can too much choice be a bad thing?
Videos
Last Updated: July 25, 2016