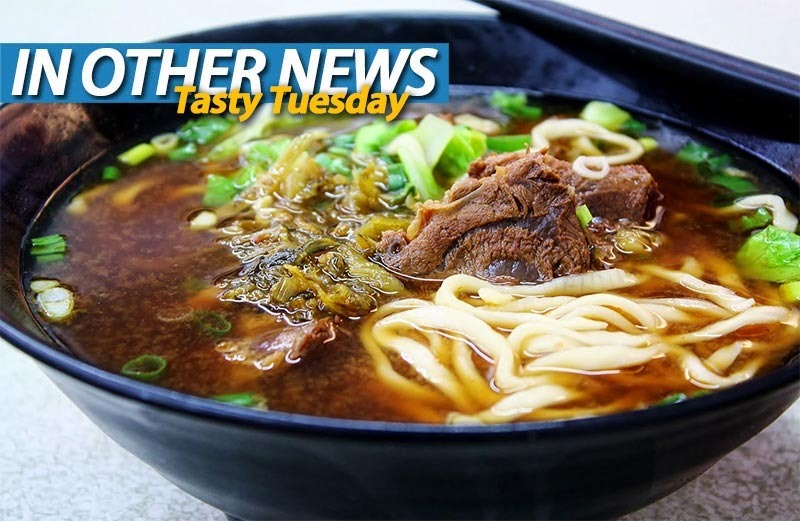 It's been over a decade since I was last in Asia – and yet, I can still taste Taiwan's Beef noodle. Hailed as the country's national dish, Beef Noodle is more than just the sum of its names; it's a dish with a long national heritage; packed to bursting with exquisite and sumptuous flavours that belie its simple ingredients.
Made using red braised beef – where brisket and shank are slow cooked in soy, star anise, black cardamom, cassia, fennel seeds and often, a dash of Sichuan pepper – the soft and tender, melt in the mouth beef is accompanied by a flavourful, umami beef broth and freshly made noodles. It looks simple, but it's a hearty, satisfying flavour explosion.
In Other News: Party like it's 1666, DriVRclub is still on the way, play Super Mario 3 from across the room and Vampire the Masquerade: Bloodlines is back to suck your blood.
Here's the news we didn't post because we were getting too ready to celebrate our FREEEEDOMMMMMMMMM!
News
The Division – this week's blueprints refresh, Tactical ACR & Super 90
Battleborn's "Prequel Motion Comic" trilogy sets up the story behind the campaign
Ubisoft returns 1666: Amsterdam rights to Assassin's Creed creator
GOG adds Vampire: The Masquerade—Bloodlines and kicks off a new sale
Racing sim DriveClub VR rated by ESRB despite Evolution closure
The games industry employs fewer women than any other creative sector
Severed continues to look rad as hell in its final release trailer
Uncharted 4 street date broken in UK, US and Germany
Stuff
It's 2016 and Japanese people are lining up for an arcade game
How the Eve universe is changing
Diablo III's Skeleton King is ready to pound you into the floor
Now you can play NES with a wireless controller
Videos
Last Updated: April 26, 2016