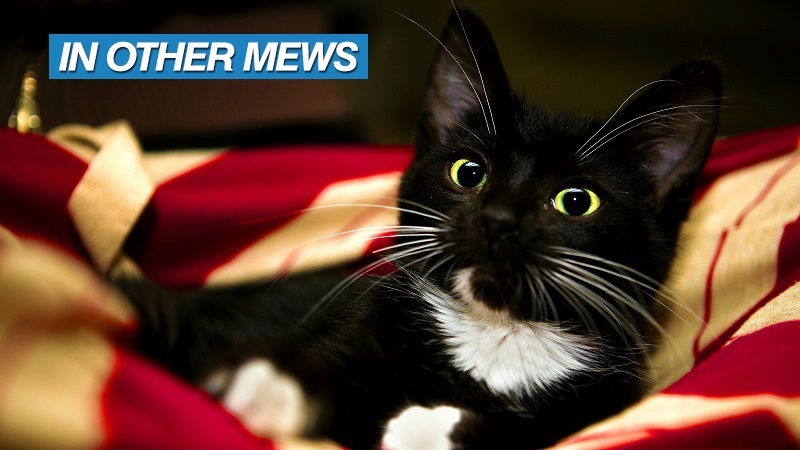 Tomorrow, Darryn will grace Johannesburg with his presence yet again, and he's staying with me. Oh dear, what dastardly plans does he have to kidnap my cats this time? Catnip? Tuna? Be right back, I'm just going to teach them all about STRANGER DARRANGER quick!
In Other News: Overwatch is getting improved reporting, other people make Sony controllers, ten monster hunters to play, and a tribute to Michael Jackson in Destiny.
Here's all the news we didn't post today because we were too busy trying to figure out how to meow out warnings to our cats.
News
Dozens Of Sega Mods Suddenly Removed From Steam Workshop
Fate/Extella will arrive in Europe and Australia in January
Pokémon Go props up lackluster quarter for Nintendo
Overwatch to improve reporting system in patch 1.5
Monster Hunter XX expansion announced for 3DS
New Final Fantasy XIV Screenshots Show Update 3.45 Content
Stuff
Ico's Classic Cover, For Your Walls
If Sony won't make a pro controller for PS4, Razer and Nacon will
Ten Monster Hunters To Play While You Wait For Pokémon Sun & Moon
You don't need to play Dark Souls 3 to get spooked by this amazing Jailer costume
How Pokémon GO Has Helped 3DS Hardware And Pokémon Series Sales
Videos
Destiny Players Pay Tribute To Michael Jackson With Huge Choreographed Dance Display
Watch guys get turned to goo in the Brutal Doom 64 launch trailer
Cities: Skylines Wiped Out In Natural Disasters Trailer
What's On @ The Movies?
Director Tim Miller exiting DEADPOOL 2 could maybe have been a good thing
New director set for UNCHARTED movie adaptation – again
Jeff Nichols' ALIEN NATION reboot has nothing to do with the original
Top List Thursday: Easy, cool costumes for Halloween
Machinima and Justin Lin looking to reboot KNIGHT RIDE
Air date of SHERLOCK season 4 set in stone
Uwe Boll is finished making movies
(Header)
Last Updated: October 27, 2016