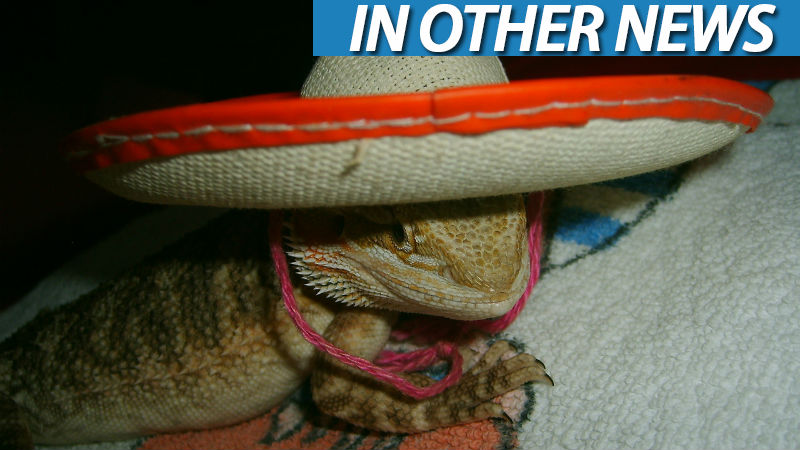 I keep typing short blurbs here in the hope of making you smile or laugh, but everything I write seems to be so serious today. So instead, I'm just going to remind you of how old you are – 19 years ago today, Mike Tyson bit an ear instead of throwing a punch. Time flies when you're a cannibal.
In Other News:: Call of Dragons, PlayStation Plus has many millions of subscribers, JK Rowling is changing things in America and John Oliver says more funny things about Brexit.
Here's the news we didn't post because we were too busy watching the best thing ever.
News
Ryze's long-awaited update is finally here
Sony Doesn't Plan to Imitate Microsoft's Xbox and PC Unification Strategy, Exec Suggests
PlayStation Plus paid subscribers near 21 million
EA Settles With Former NFL Player Jim Brown For $600,000
Microsoft shifts one million of those £129 Xbox One Elite controllers
Black Ops 3 DLC Includes Dragons Because Why Not?
Stuff
J.K. Rowling has introduced four new houses at the American version of Hogwarts
CatCon is the ultimate convention for cat people
Florida Man Sues Apple for $10+ Billion, Says iOS Devices Copy His 1992 Drawings
Vidja
Prison Architect – Launch Trailer | PS4
LEGO STAR WARS (Honest Game Trailers)
Last Week Tonight With John Oliver: Brexit Update (HBO)
The Movies
Roland Emmerich to attempt to destroy earth once more with MOONFALL
This new trailer for BRIDGET JONES'S BABY is a two man job
Midweek Movie Mouth-Off: what clichéd dialogue irritates you the most?
Last Updated: June 29, 2016