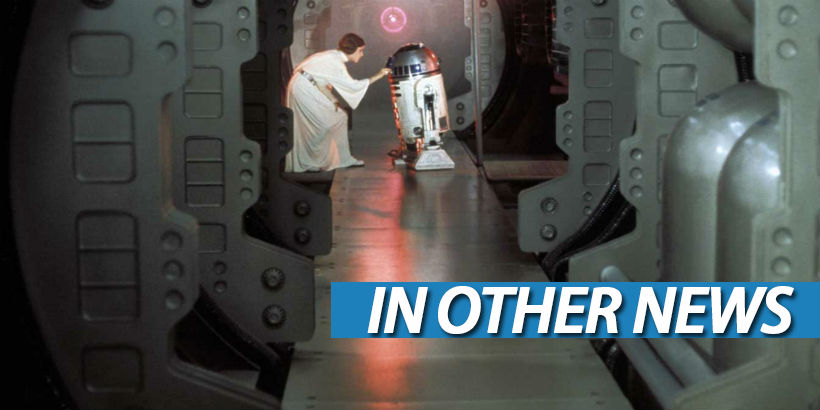 May the fourth might be unofficial (or official?) Star Wars day, but for us it's just another day for Geoff and Darryn to do silly photoshop. Yes, Geoff takes part even though he isn't a Star Wars fan – he doesn't need to like a franchise to enjoy the excuse to make fun images. Now excuse me while I continue the hunt for baby Jabba the Hutt cosplay.
In Other News: Nintendo hackers using indie games, Ubisoft searching for a cure and Kim Kardashian developer cuts jobs.
Here's the news we didn't post today because we were too busy wondering why our mouths tasted like soy sauce.
News
EVE Online Citadel sure is pretty
Nintendo stops selling indie game in an attempt to cut off 3DS hackers
Select Battlefield 4 And Battlefield Hardline DLC Free On Consoles And PC
Ubisoft seeking a 'permanent solution' to The Division's daily missions problem
Stuff
Glu confirms 100 jobs cut in five months following Q1 loss
Steam updated to better expose recent user reviews
Chinese mobile games market is now the most valuable in the world
Vidja
The Death Star Is Dumb: 5 Movie Bases That Suck
Don't Starve Together – A New Reign Cinematic
The Park – Launch Trailer | PS4
The Movies
Justin Lin to direct SPACE JAM sequel starring LeBron James
And the winner of our STAR WARS: THE FORCE AWAKENS competition is…
Midweek Movie Mouth-Off: Your favourite STAR WARS movie
You can't go to KFC after this first trailer for DEAR ELEANOR
Last Updated: May 4, 2016