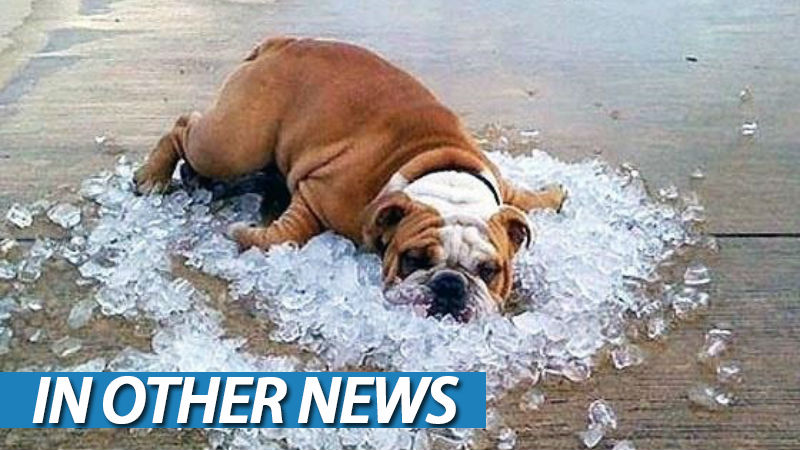 It's been a hot week in Joburg. I know the heatwave is technically over, but it's still warm. I keep buying ice cream, but that doesn't seem to help. Maybe I should try and eat it before it all melts. Or eat it while sitting in the freezer. Hey, whatever works.
In news today: Critics weigh in on Call of Duty, the PS4 pro will support a lot of games and be careful of sharing selfies.
In Other News: GT Sport takes some of the VR out of the VROOM, Pokemon Go gets rid of some of the Zubats and your Kickstarter has two days to succeed.
Here's the news we didn't post because we were too busy driving across town to that amazing #SaxonwoldShebeen
News
Pokémon Go players won't find as many Pidgey, Rattata and Zubat
Gran Turismo Sport Won't Support VR Across The Whole Game
Activision says Destiny 2 will 'broaden the appeal' of the franchise
Nioh's PS4 Pro perks outlined
Stab rats in the face at no cost thanks to Vermintide's free Steam weekend
Stuff
Valve announces expansion of licenses for VR demonstrations
Doctor Strange's credits scenes, explained
Fargo: "If you don't reach 20% of your goal in two days, you'll almost certainly fail"
Vidja
How to Intentionally Create Discomfort Through Game Design
The Daily Show – Hillary Clinton Lives the Black Experience
Dishonored 2 – The Book of Karnaca Trailer
The Movies
THE GIRL WITH A DRAGON TATTOO getting a sequel after all
WE REVIEW HELL OR HIGH WATER – A FANTASTIC, METICULOUSLY CRAFTED NEO-WESTERN
Movies out Today: 04 November 2016
This trailer for OFFICE CHRISTMAS PARTY is meant to swing
Last Updated: November 4, 2016