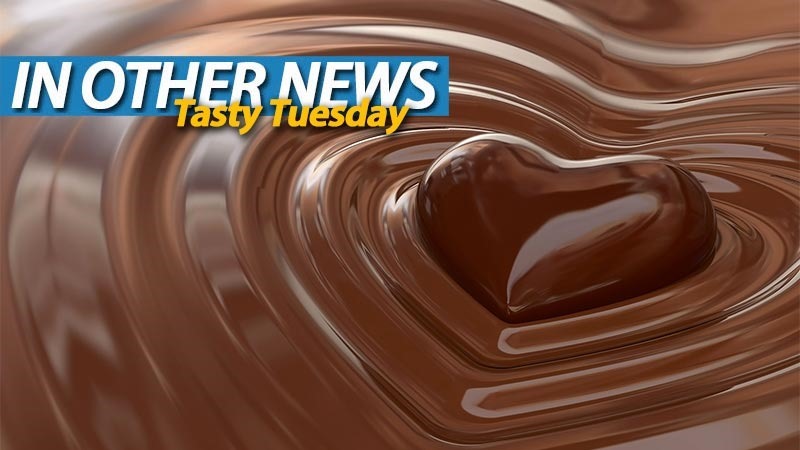 In just two days (on what really ought to be Llew's birthday) it's international chocolate day. I can't say I eat much of the stuff, but when the mood hits me, I can be a right chocoholic. I'm not especially fond of milk chocolate – it's far too sweet for my liking. I'm far more partial to the darker stuff, which matches my demeanour; it's bitter. How do you like your chocolate?
In Other News: SEGA increases its Amplitude, the Dark Sword gets nerfed, Splatoon gets copied and Xbox Live Avatars will soon get wheelchairs.
Here's the news we didn't post because we were too busy wondering how to spend our Bison dollars.
News
The Division: Free Splinter Cell, Ghost Recon, Rainbow Six outfits go live today
Sega acquires Endless developer Amplitude
Paragon improves Daily Win system and adds Weekly Quests
Dark Souls 3 update nerfs the Dark Sword
Girls battle to the death in Idol Death Game TV
The trouble with transparency in Valve's Dota 2 invites
Smartphone game effortlessly rips Splatoon
Wheelchair option coming to Xbox avatars
Stuff
The WWE 2K17 commercials are loaded with Easter eggs
Can PC mods match Skyrim Special Edition?
The Last Of Us has the most horrifying death scenes
Squad goals: Returning to The Division
Videos
What's on at The Movies
Show runners talk about shifting consciousness in HBO's WESTWORLD
Daniel Radcliffe turns into a skinhead for new film IMPERIUM
Director David Yates talks about FANTASTIC BEASTS AND WHERE TO FIND THEM
Something is going on in this trailer for STRANGER THINGS
Chris Evans quits as TOP GEAR presenter after one season
Last Updated: July 5, 2016