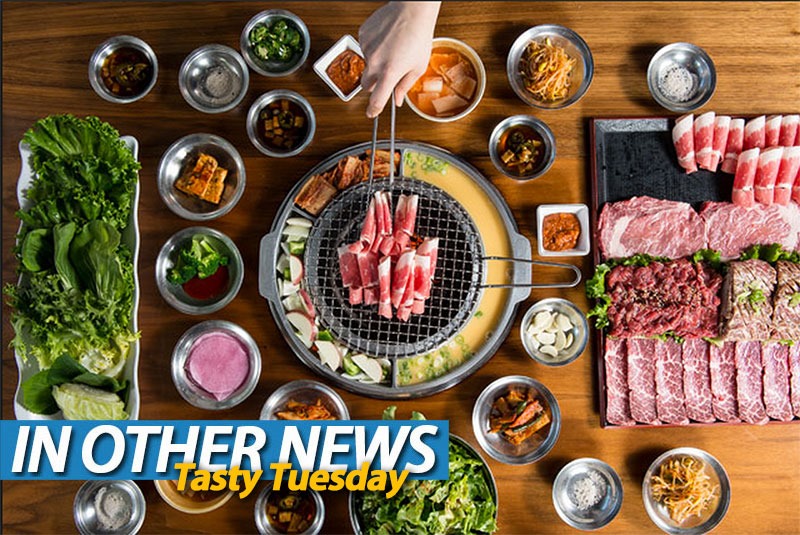 South Africa has a pretty entrenched barbecue culture. We sure do love a braai – even dedicating a day that has absolutely nothing to with it to braaiing. Of course, we're not the only nation that's come to the realisation that coal+meat=delicious. The Caribbean has its coal-grilled Jerk chicken, India has the Tandoor, South Americans couldn't live without Asado, Germany's fond of its Grillen and Greece sure does love the Souvla.
And right now, I have an obsession. Korean Barbecue. Grilled, deliciously marinated meats that are barbecued over small fire pits built right in to the table. The meats are usually marinated in a combination of soy sauce, sugar, sesame oil, garlic, pepper and chilli, and grilled table-side. Served with condiments and kimchi, it's a taste explosion.
In Other News: Dishonored 2 becomes a little more honourable on PC, You'll need a PS4 Pro for The Last Guardian, Ubisoft thinks the Switch will bring people together and modders make Mario Maker better.
Here's the news we didn't post because we were too busy turning gay after playing some digital football.
News
Dishonored 2 gets a big PC update to address performance issues
World of Warcraft Nostalrius server returns on December 17
Persona 5's script is about one and a half times the size of Persona 4 Golden's, so no wonder it was delayed
Stellaris update 1.4 paves the way for free Horizon Signal DLC, out today
If you want to play The Last Guardian at a reasonably stable framerate, you'll need a PS4 Pro
Ubisoft thinks Switch could bring audiences together
Domesticate dinosaurs in Wild West settlement builder Dino Frontier
THQ Nordic makes further acquisitions with Nintendo Switch in mind
Stuff
One game, many versions
The Last of Us patch 1.08 for PS4 Pro analysed
Modders adding missing sharing features to Mario Maker on 3DS
Face-Off: The Last Guardian
Videos
What's on at The Movies
WESTWORLD producers talk about season 1 finale; reveal season 2's 2018 release date and more
The latest trailer for FIST FIGHT reminds you not to do meth
We Review A UNITED KINGDOM – A triumphant story of love defeating out adversity
First look at INTO THE BADLANDS season two!
Last Updated: December 6, 2016