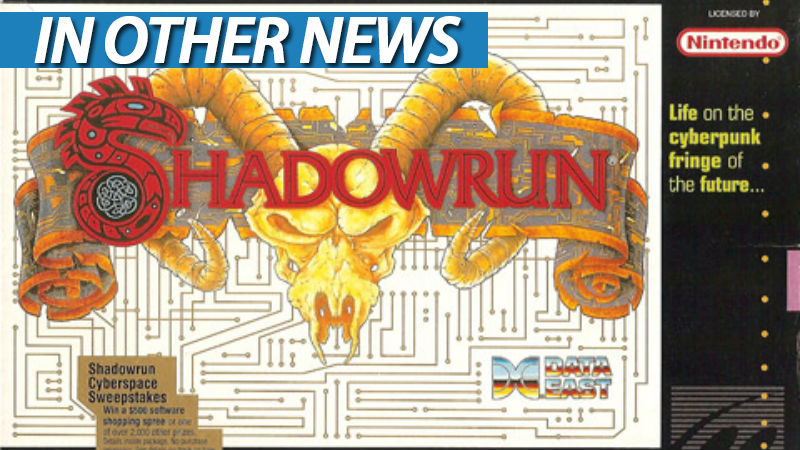 This is where Darryn usually waxes lyrical about a retro game; it's his Monday tradition. So, why break tradition? Today's ION is Shadowrun on SNES. I think it was my first foray into a cyberpunk experience, and I absolutely adored it. Sure, it was flawed in many ways – the shooting was awful and money became useless once you could farm those weird ghosts. But running around, hacking computers and even getting a virus implanted in your head? Pure winning!
In the news today: No Man's Sky may yet "reveal itself to be all that it can be", everything you missed from BlizzCon and NVIDIA might be monitoring you right now.
In Other News: Civ 6 crosses the million mark, Wow will keep expanding and Zelda recreated with a lot of dominoes.
Here's the news we didn't post today because we were too busy waiting for America to wake up
News
Warcraft Will Have "Steady Stream of Content" But Not Yearly Expansions
Akuma confirmed for Street Fighter 5
Civilization 6 hits 1M players in just two weeks, is the most popular third-party game on Steam
Call of Duty's PlayStation VR bonus is free for everyone
Stuff
Artist Uses More Than 78,000 Dominoes In Amazing Legend Of Zelda Tribute
NES Mini teardowns have begun, chips identified
A Brief History of RTS AI Research
Vidja
Why Civ VI Brings Out The Worst In Humanity – Escort Mission
Nidhogg 2 – Announcement Trailer | PS4
Election Day Final Thoughts – LastWeekTonight with John Oliver
The Movies
Rami Malek to play Freddie Mercury in Queen biopic directed by Bryan Singer
Monday Box Office Report – DOCTOR STRANGE conjures up a huge US opening
Ciaran Hinds cast as JUSTICE LEAGUE villain Steppenwolf
Bret Easton Ellis called Ben Affleck's THE BATMAN script a mess… then says maybe it isn't
Have we seen the WONDER WOMAN villain yet?
Last Updated: November 7, 2016