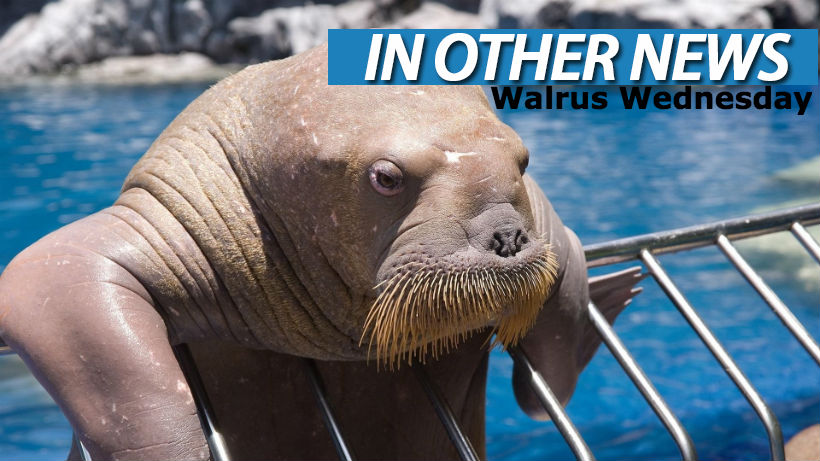 Some of you may have noticed that I'm not writing as much lately. Part of that is because Geoff decided that he had other way to work my fingers to the bone [It's not dirty, you perverts] The other part is that I spawned a tiny human, and she takes a lot of my time – it seems the mass to time ratio of miniature humans is way off the charts. But don't worry, I'm back! And if you didn't notice I was gone… um, carry on as you were.
In Other News: Cool Max Payne, I fail as a working mom, import all the things from Japan and Kim Kardashian pays Kanye's debt with mobile money.
Here's the news we didn't post today because we were too busy making it rain.
News
Rising Thunder Cancelled As Riot Games Buy Developer
Remedy: We could make a 'cool' new Max Payne
Writing for Final Fantasy 14's game-spanning lore
Finally, a computer has beaten the world champion of Go
Telltale's Batman Series Will Be Discussed at SXSW
Stuff
Importers Rejoice, Amazon Japan Is Now Offering International Shipping For Games
Failing as a Work at Home Mom
Kim Kardashian banks $80 million from Glu Mobile's game
The 4 years of self-imposed crunch that went into Stardew Valley
Vidja
Street Fighter II DJ Remix – Skratch Bastid
After Hours – 4 Insane Simpsons Fan Theories (That Might Be True)
HEAVY RAIN (Honest Game Trailers)
The Movies
This GAME OF THRONES season 6 trailer chooses violence
Time for some fun – the MTV Movie Award nominations have been announced
Win tickets to the pre-screening of PRIDE AND PREJUDICE AND ZOMBIES!
Win BIG in our Batman VS Superman Dawn of Justice competition!
Midweek Movie Mouth-Off: What's your dream crossover movie?
The new DAREDEVIL Season Two poster is in full costume
Don't change your channel, it's another trailer for HARDCORE HENRY
SA's Weekend Top 10: Deadpool finally drops
Last Updated: March 9, 2016