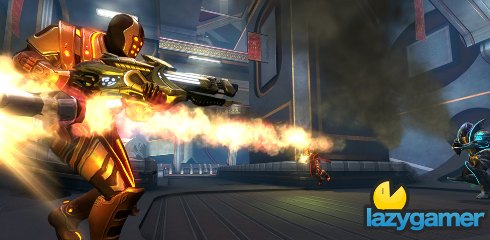 I haven't heard of Nexuiz before but I received a PR in my inbox this morning heralding the arrival of the PC arena shooter Nexuiz on the PS3.
Nexuiz has been built on the latest Quake engine and from what I can understand is very much styled after the old school Quake Arena gameplay with their special ingredient being mutators that you unlock via gameplay that can completely change the course of the battle.
Check out the gallery below for some awesome pictures of the ingame Nexuiz action, it reminds me somewhat of Unreal Tournament which ate up a considerable amount of my life. You can also check out more about Nexuiz by visiting their website.
Last Updated: March 17, 2010