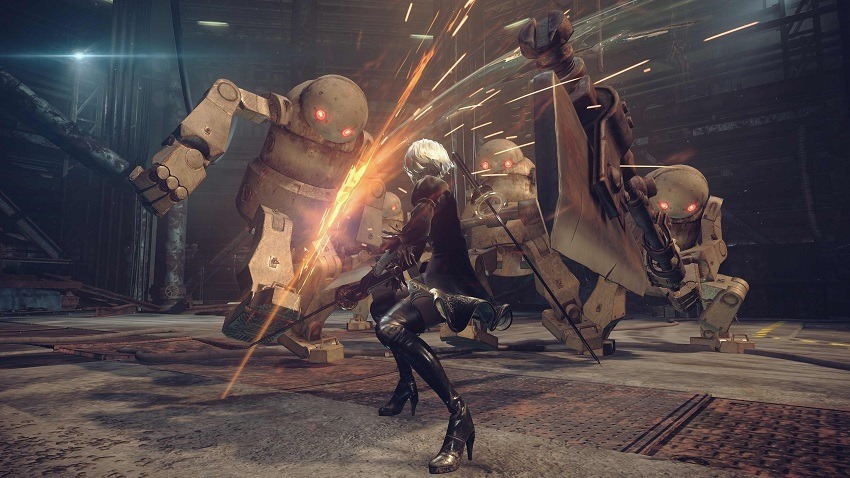 NieR Automata is (surprisingly) one of the hottest games of the year, keeping in line with the many, many other stellar games that have launched over the past three months. Platinum might have delivered an exciting sequel to the cult classic, but the PC port of the title leaves a lot to be desired. Most notably, the game suffers from a resolution bug that identifies players settings, while high-end graphics card users are struggling to keep the game running smoothly. Both problems which a fan has seemingly solved.
While Platinum and Square Enix start figuring out how to properly patch their port, Steam user Kaldaien has created a mod that fixes the two biggest issues with the port currently. The mode correctly resizes the game correctly according to the selected resolutions settings. Instead of having the game spit out 900p when you want a glorious 4K. The patch also reportedly addresses the framerate issues, with some players reporting additional stability with it installed. It still, doesn't remove the 60FPS cap that is present underneath.
To get the mod installed, players will need to change their working branch of the game to "Testing" underneath settings on Steam (right-click, tab to versions and you'll find it). From there you'll need to launch the game and hit CTRL+SHIFT+BACKSPACE, bringing up the settings menu. Change Global Illumination from 64 to 16 and you should be all set. At least until Platinum puts out something easier (or perhaps even better).
NieR Automata otherwise is a fantastic title, with Umar praising the game's combat, lore and immaculate design in his review. It's a game I've been desperate to get to as well, but I think I'll tread around the PC version for the time being.
Last Updated: March 24, 2017