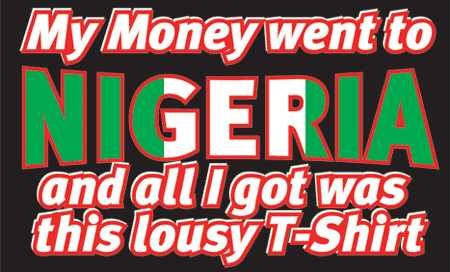 This is just Sony's luck, they finally make a decent advert for the PS3 and now a foreign government are demanding that they take it down.
You see in the middle of the $299 rumour advertisement (below) our faithful Sony spokesperson claims that you shouldn't believe everything you read on the Internet else he would be a Nigerian millionaire already.
Apparently Nigeria takes offense to that and has requested that Sony remove the advert from circulation as they claim it paints them in a negative light.
Well I hate to break it to them but the Nigerian governments inability to stop the mass amount fraud being perpetrated from within it's own country is the reason the country is viewed in a negative light.
I am by no means saying that all Nigerians are criminals but until the Nigerian government takes the 411 scams more seriously and begins to seriously act against their proliferation it cannot stand on a pedestal and demand not to be mocked.
Source: TheNationOnline
Last Updated: September 9, 2009