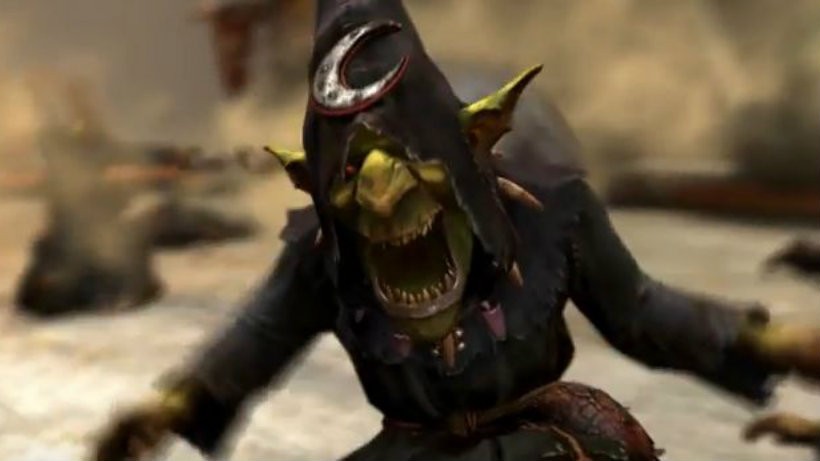 I keep getting such a kick out of the reveals of the various races in Total War: Warhammer. It's just so intriguing to see how they merge the existing lore with their own gameplay mechanics. Even more so, I'm really enjoying seeing how the typically detailed models of Warhammer can be brought to life through incredible animations. Having focused on a variety of races recently, it's cool to see a return to more news about the green skins.
Here is the Night Goblin introduction trailer:
The Night Goblins, as the name suggests, only leave their subterranean lairs at nights and are the more sinister of the Goblin family, cultivating and harvesting a variety of fungi for their evil schemes.
I'll admit it, I giggled at the goblin hurling that giant ball around. Goblins are a strange kind of army, inflicting tons of damage on themselves while also posing a lethal threat against enemy armies. Of course, green skins have the numbers to make up for the inherent risk, but it's just so cool to see that they've kept those mechanics and concepts when bringing Warhammer into the Total War stable – it feels chaotic and fun in a way that previous army strategy games couldn't.
More reveals should be coming in the next week or so to help highlight which starting army players will probably like depending on their lore and play style preferences. I know some people are still upset that while all races will eventually be available, many will only come as DLC. However, with a game of this scale, it simply doesn't make sense for them to recreate every race for the base game. I would rather see the extra races added as DLC than not included in the game at all.
Last Updated: November 20, 2015