You don't need to do a double-take on that headline, you read it right the first time.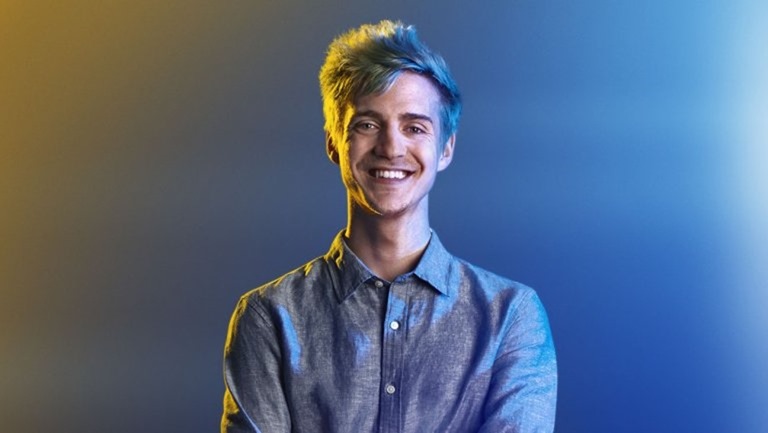 Where does one go after they've successfully become the most famous gamer in the world? It's a question that most of us plebeians will never have to answer, but I'm sure for those victory royale champions out there in the world it's a question that weighs on them day and night. It's a question of self-actualisation: When you've become the best, achieved your goal, and made a fortune along the way how does one continue to satisfy themselves in a world that's constantly evolving and pushing people to prove their relevancy?
You make a comic book of course. Such is the case of one Tyler "Ninja" Blevins, the man who has become known as the world's most famous gamer for his highly successful and prolific Fortnite streams. He's got millions of followers, fans and maybe Victory Royales at this point, who can say? And now, more importantly than all of those things, he has a comic book about how cool he is. Ninja: The Most Dangerous Game will see Ninja being sucked into a battle royale game known as the Ketterung (that's surprisingly not Fortnite) wherein he'll have to fight for his life and find a way to return to the real world.
Hell yeah, I also saw Spy Kids 3D and thought it needed more killing.
The book is being penned by Justin Jordan, a comics writer known for his work on DC Comics and Image, and is illustrated by Team Liquid designer Felipe Magaña. While not much is known about the story as yet, one can only assume that Ninja will be saving the world of Ketterung from some…thing. Maybe developer crunch, who knows? There are a few pages of the book available for viewing over on The Verge if you want to check them out and while the writing is…nevermind, the art is at least rather pleasing to look at. Am I going to rush out to pre-order these things, probably not. But in a couple of months, I can see kids excited to wake up and find Ninja in their stockings.
Stop it, you dirty boy.
Last Updated: November 7, 2019