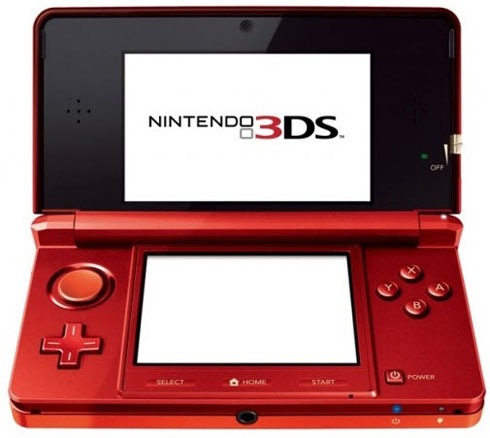 The Nintendo 3DS is, according to those who've gotten a good amount of hands-on time with the device "just about the best thing in the world, ever."
As a huge Nintendo fan, I can't wait to get my sweaty palms on the device, and Nick – who fell in love with the revolutionary handheld at E3 – constantly reiterates to me that I just think I want it badly, and once I've touched one the overwhelming want will consume me.
According to Nintendo America's meaty president, my wait won't be too long.
Despite the design not being final, Reggie Fils-Aime has confirmed the handheld will be available worldwide by March next year, just in time for my birthday!
"We'll be making individual market decisions in terms of what's happening in Japan, what's happening in the Americas, what's happening in Europe," he explained. "The one thing, for sure, is that we will launch in all of our major markets by March 31, 2011."
No word on pricing yet, but we can only Nintendo won't repeat Sony's PSPgo! mistake and price itself out of the market. the original DS launched at $199, and I'd happily shell that out for a 3DS.
Source : Industrygamers
Last Updated: June 22, 2010