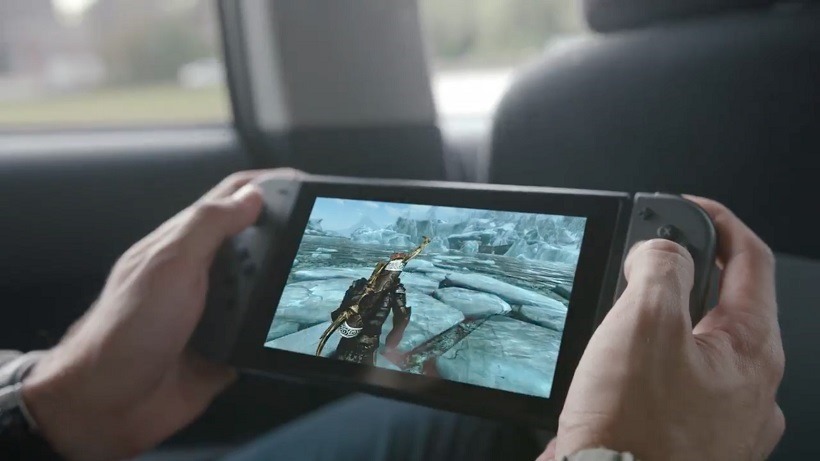 The Nintendo Switch has everyone talking, and for good reason. The system,  previously known as NX  is the company's attempt to get back on track after the disaster of the Wii U, with the hybrid functionality actually making a lot of sense in the current market. And Nintendo are already crunching the numbers, with the Japanese company expecting to ship at least 2 million Switch units in the first month of sale.
The figure was part of an earnings conference the company held today, and was about the only talk of Switch at all. Reported by Wall Street Journal technology reporter Takashi Mochizuki. Nintendo CEO Tatsumi Kimishima expressed confidence in the Switch's ability to have a strong launch. It's still a conservative figure, but considering the brand damage the Wii U did on Nintendo, that might not be too surprising.
Nintendo CEO says current FY financial guidance assumes 2 million units of Switch to be shipped this fiscal year ending in March

— Takashi Mochizuki (@mochi_wsj) 26 October 2016
It's entirely likely that the Switch, given its already vocal fan base, will end up selling more in March next year. And that would please Nintendo to no end, considering the company doesn't intend on selling the console at a loss. Kimishima explained that they're still listening to pricing suggestions from fans, but don't plan to incur debt on getting consoles to market.
Nintendo also hopes that consumers understand the difference between the Switch and their current handheld, the 3DS. This somewhat implies that Nintendo don't currently have plans for the Switch to be the all-in-one replacement some have already envisioned it as. For now Nintendo wants the 3DS to continue selling, and sees the two as different products entirely.
Nintendo CEO's confident that after full unveiling of Switch, consumers would understand that it would be different from 3DS.

— Takashi Mochizuki (@mochi_wsj) 26 October 2016
Nintendo have already stated that there are no plans to discuss first-party titles and system specifications until next year, so it's likely the Switch will go dark until the festive season blows over. But with not much time between the new year and launch, expect them to come out Switches blazing as soon as 2017 rolls in.
Last Updated: October 26, 2016