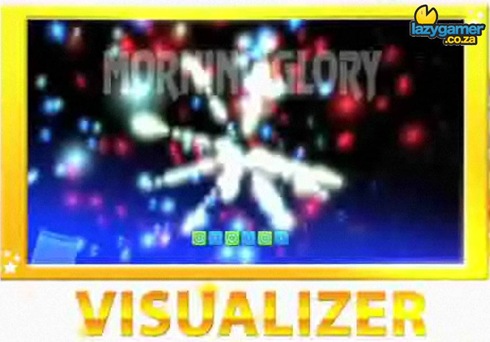 I have been avoiding making a post about Nintendo's upcoming box title Let's Tap as I am trying to keep my cynical miserable side under wraps at the moment. But then I stumbled across a Destructoid trailer about the game and couldn't resist watching.
Basically it's a game where you need to put your Wiimote down on a box and then gently tap the box to control your character on screen… or in more simple terms.
Do you remember those games back in the good old days where you had to hit X and Z to run faster and faster to win the race? Well that's the entire principal of this game and unfortunately that completely appeals to me.
However claiming Morning Glories over getting the visualiser sequence if just generally odd.
But even more disturbing is the thought of Visualising Morning Glories… now that you all are suffering the mental image as I am I will take my leave.
For the original and slightly disturbing video click through below.
Source: Destructoid
A morning glory visualiser, could things be any more disturbing?
Last Updated: April 24, 2009