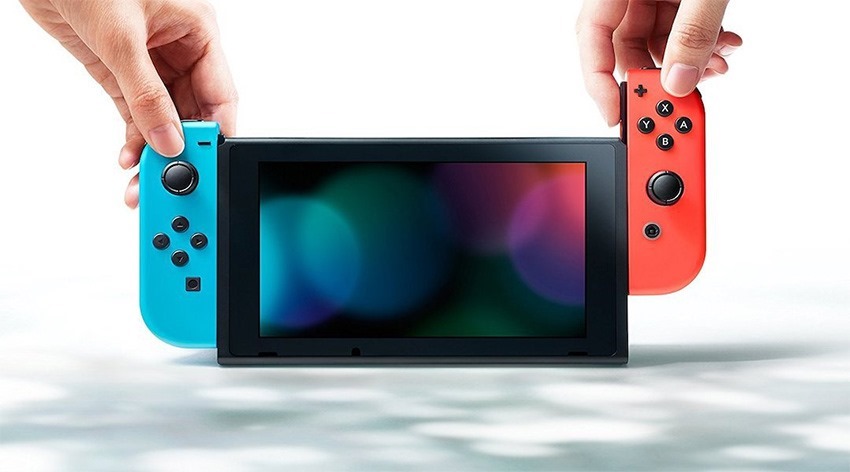 Nintendo held their September direct late this night (or early this morning, depending on your perspective) after delaying it following the devastating earthquake that hit Hokkaido. It was expected to be a direct that detailed the upcoming Nintendo Online service – but ended up being so, so much more than that.
Nintendo unveiled a plethora of new (and old!) games coming to the plucky hybrid device in the coming months. There were teasers for a brand new game in the Luigi's Mansion series, with the third game heading to the Switch.
As a big fan of Luigi's ghostbusting series, this is probably the most exciting announcement for me – but the Direct had something for everyone.
Nintendo revealed that Wii classic Kirby's Epic Yarn is coming to 3DS, along with the Mario RPG Bowser's Inside Story, which was originally released on the DS. It shows that Nintendo still has plenty to give 3DS owners.
There's also a remaster of the beloved roly-poly-collecty game Katamari Damacy coming, rebranded here as Katamari Damacy Reroll. It'll feature gyro controls, HD rumble and split joy cons for co-op play. It doesn't remotely stop there as there's also a port of one of the best 2D Mario games ever made coming. New Super Mario Bros U is coming to the Switch. It;'ll feature all of the courses from NSMBU and New Super Luigi Bros U along with some new playable characters and powerups.
It may be the last entry in the not-quite-so-cherished NSMB series, but it's a masterclass in 2D platforming, and probably my favourite 2D Mario game since Super Mario World on the SNES.
But wait! There's more! Yoshi's making his Switch debut next year, in Yoshi's Crafted World – which continues the theme from Yoshi's previous outing – only with a more paper craft and a little less wool.
There is also a rush of Final Fantasy games coming to the Switch. Final Fantasy 7, Final Fantasy 9 and Final Fantasy 10 (and 10.2 remastered) will become available digitally next year. There's no word on why Final Fantasy 8 isn't coming, but just having 9 available on the go is enough to keep me happy. Well, as happy as I could be without a remaster of the best one, number 6. Final Fantasy 12: The Zodiac Age is also coming to the Switch next year.
Nintendo also teased a new Animal Crossing game, which already has fans of the odd life simulator frothing.
Pokémon maker Game Freak also revealed that it's making a brand new RPG for the system called Town. And honestly? If this form the working base for the big Switch Pokémon RPG coming next year, I'm all in.
On top of that, we also got confirmation that Civilisation VI is coming to the system, along with a port of Cities: skylines which is available right now.
If you're a board gamer, then the Switch is becoming appealing. It'll soon be home to Carcassonne, Settlers of Catan, Pandemic, Lord of the Rings: Living Card Game and a dungeon-crawling adaptation of Munchkin.
Japanese gamers will even be able to play Assassin's Creed Odyssey on their Switches, as that region is getting a cloud-streamed version, similar to the Resident Evil 7 cloud version.
There's actually a lot more that Nintendo revealed, but this is most of the big stuff. Here's the entire direct for your viewing pleasure.
Last Updated: September 14, 2018