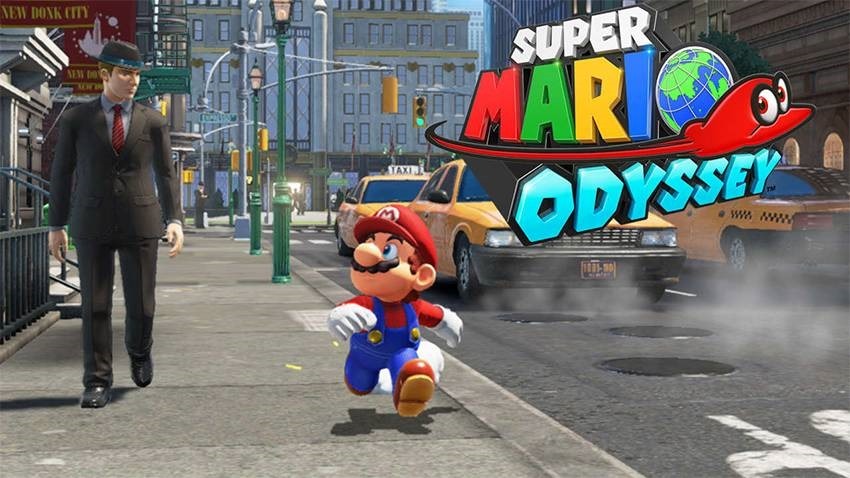 Though there are many, many fantastic games still to come this year, the one I'm most eagerly anticipating is Super Mario Odyssey. The first open 3D Mario in ages, it looks like it's doing some pretty strange and wonderful things with the formula. We've been fortunate enough to go hands on with it a few times, and it surprises and delights.
We have, however, seen very little of the game – with Nintendo mostly showing off the dusty Sand Kingdom and the Metropolitan New Donk City, filled as it is with creepy humans who look like humans. Yesterday, Nintendo showed off a little more, giving us a glimpse of two new worlds: Shiveria, in the Snow because all platforming games need ice worlds, and Bubblaine, in the Seaside Kingdom.
Nintendo also showed off hints of other worlds, and also explained a little more about how you'll go about collecting the Power Moons that are hidden all over the many worlds. There will also be a few hints provided by a few NPCs if you're struggling to find them.
The game will also (obviously) feature Amiibo support, and as in Breath of the Wild, will use all existing Amiibo in some way. It will also have its own special wedding Amiibo, if you like spending money on that plastic guff.
Nintendo also showed off some of the superfluous activities you'll be able to take part in when you're not busy exploring or throwing your hat about. There are races, Jump Rope Challenges, and RC Car Challenges with their own online leaderboards – along with the increasingly popular photo mode.
It looks to be an amazing game. If you're waiting for Mario to arrive before grabbing a Switch, you'll be delighted to know that there's an impending Super Mario Odyssey bundle that includes the game (via download code) and two bright red Joy-Con. It also comes with a Mario Carrying case.
This special #NintendoSwitch bundle contains #SuperMarioOdyssey and delicious themed Joy-Con. It arrives on 27/10! pic.twitter.com/D8ira1UeWL

— Super Mario UK (@SuperMario_UK) September 13, 2017
Last Updated: September 14, 2017