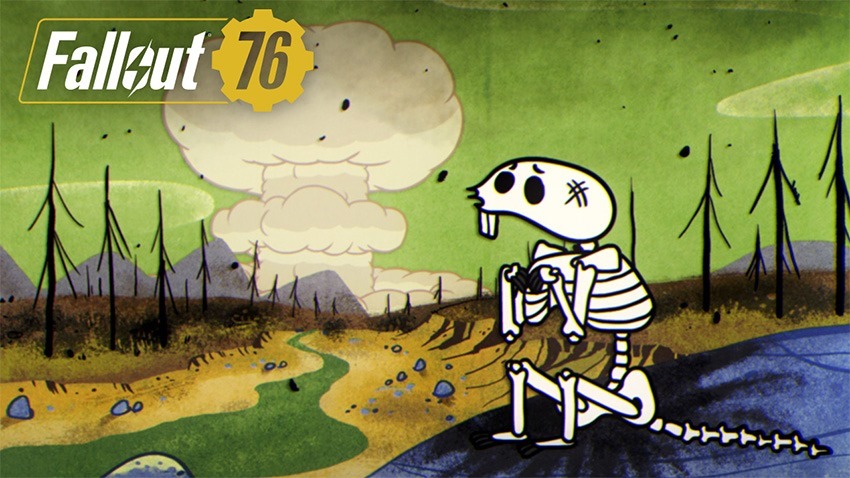 Fallout 76's launch has been a little on the disastrous side for Bethesda. The publisher and studio usually hits nothing but homeruns, but this latest excursion to the post-apocalyptic wasteland has struck out. The game, unfortunately, removes or hampers just about everything that makes Fallout compelling; the NPC's, the rich story-telling and the solitary, desolate exploration. While the game still has some ardent, regular players, it's far removed from the adoration that Fallout games usually get.
There's no better evidence of this than the regular and frequent sales of the game; it's often possible to pick Fallout 76 up for half its launch price, just months after release. Because of it's sorta-but-not-really MMO-esque nature, there have since been rumours that that Fallout 76 will be going free to play, following in the footsteps of other premium online games that aren't doing especially well. The rumour was given fuel by seemingly made-up reports about stock shortages of the physical version of the game in Australia, prompting frothing from some who'd bought the game for its full launch price. Bethesda has rightly shot down the rumour, hopefully putting an end to the rumours.
Just over a week ago, Fallout 76 received its first major patch since release, fixing more than 150 issues – but right now, Fallout 76's biggest value has come in the bundling of Fallout, Fallout 2, and Fallout Tactics. We are…not especially big fans of Fallout 76. In our review, we said:
"Fallout 76's mundane quest and lifeless story put too much weight on the aged combat and trivial crafting for them to bear. It's a multiplayer experiment with far too many flaws to put up with, both in its limiting player interactions and its woeful technical polish. Fallout with friends is still an idea that could work one, but that's not what Fallout 76 is serving up."
Are you still playing and enjoying Fallout 76?
Last Updated: January 23, 2019