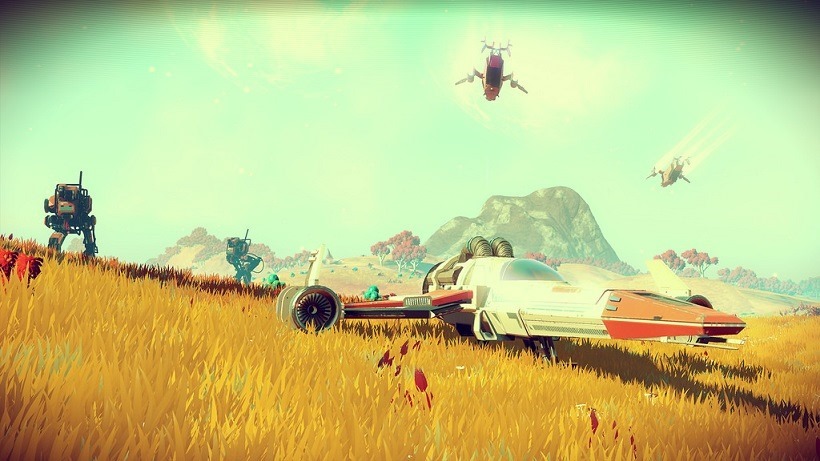 No, you're not reading wrong. No Man's Sky – the little space explorer that could which was announced all the way back in 2013 – finally has a release date. And just as promised by developers Hello Games last year, it's coming this June. June 21st to be exact.
And as expected, it's going to come with a full AAA price. No Man's Sky will launch simultaneously for PC and PS4 at a $60 price point – something that got everyone a little riled up and counting lines of code a few days ago.
If you looking for the game to be extra special on PC, you're in luck too. Retailers iam8bit have also announced a special Explorer's Edition for No Man's Sky which retails for $149.99. It comes with a download code for the game (on Steam or GOG, how nice), a Tin-Toy Ship Replica, a customisable display case and a Traveller's Pin. There's also a secret addition to the box that will only be revealed to the 100 000 lucky customers how pre-order it in time.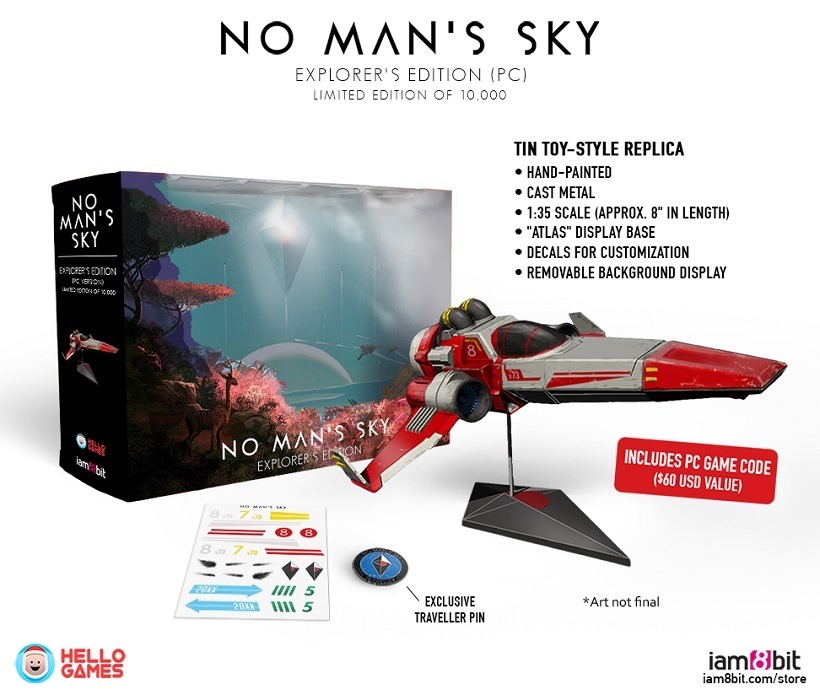 The Toy-Tin Replica itself is hand-painted and cast in metal. It measures around 8-inches long and comes with its own stand, which should look nice sitting on your desk or in a display cabinet while you explore the randomly generating universes in the real game.
No Man's Sky is still a little confusing to wrap your head around (mainly because showings of the game have been so ambiguous at times) but its certainly looking like a game I want to get lost in. And now the wait isn't that long anymore.
Last Updated: March 3, 2016