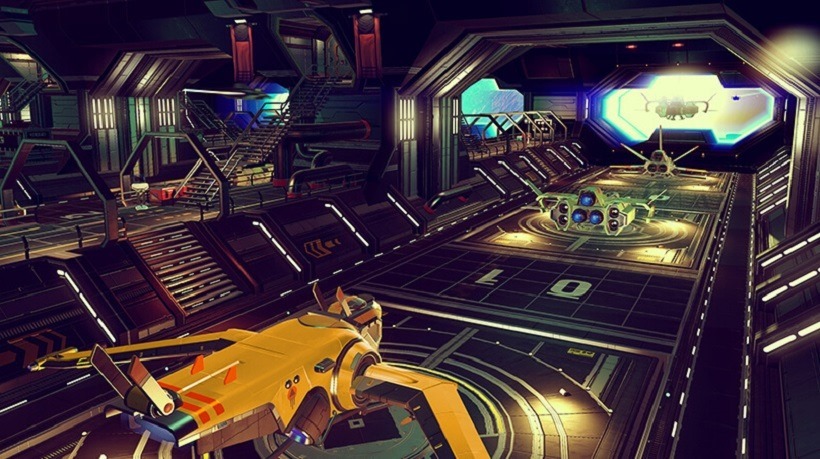 Let's not beat around the bush. When No Man's Sky released in August, after years of anticipation, demos and interviews, it was almost unanimously a disappointment. It wasn't that the game was inherently bad (I still maintain that its premise is fascinating), it's that many features that developers Hello Games touted on stage at press conferences and showings never made it in. Games change over development, but consumers felt like they were sold on a lie. And Hello Games seems to agree to some extent – otherwise the Foundation Update would never happen.
Released as the foundation for more features in the near future, the Foundation Update adds in a host of features that Hello Games had previously spoken about in the past (along with some brand new fixes to existing problems). The update features Base Building, which will allow you to establish a home base on a planet of your choosing. You'll build it up, recruit alien races to your cause and establish mineral mining installations to help you keep grinding when you aren't tearing a planet up with your laser.
Additionally, No man's Sky will now feature freighters – hulking ships that players will be able to purchase to additionally stockpile resources. Players will be able to teleport resources to their freighter directly from their inventory, which features its own set of enhancements (minerals now stack. Yay!). There're also some smaller tweaks, like UI enhancements, additional waypoint functionality, space messages in a bottle and new resources to find. There's a staggering amount of content for a single patch really, which the official page summarises nicely.
But if words aren't your thing (and you'd rather see things in action), Hello Games released a new video showing off much of the functionality yesterday.
Developer Sean Murray also sort of explained why he and his team have been on radio silence ever since the game launched. Speaking exclusively about the Foundation Update, the developer explained that the last few months have been hard on him and his team. He reiterated that they're working tirelessly on making No Man's Sky the game that they promised it would be, but feels the need to exercise restraint in promising what the future might hold (for obvious reasons).
We hope you enjoy this first proper update. We didn't want to talk about anything in it until it was 100% certain.

— Sean Murray (@NoMansSky) 27 November 2016
Whether you feel inclined to return or not, it's a much more positive response that I even expected from Hello Games at this point. And personally, I'm excited to give these new features a shot. Many of them fix some of the major gripes I had with the game. And with an endless universe still to explore, there's possibly a new adventure to be had with the future of No Man's Sky.
Last Updated: November 28, 2016