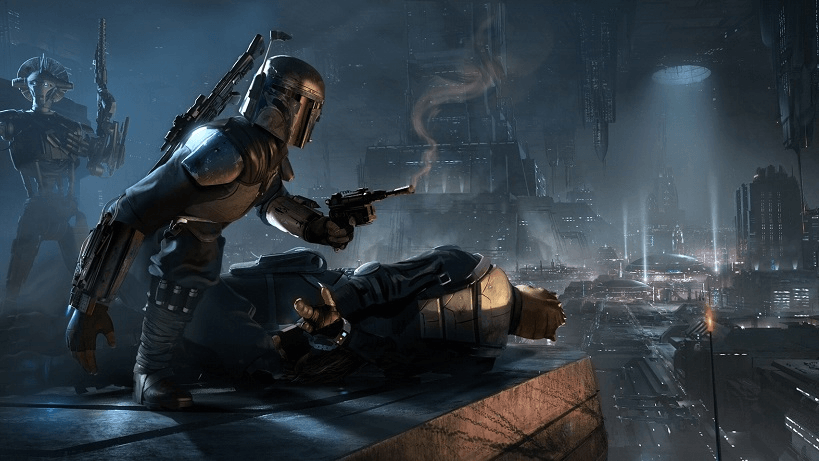 Or at the very least Visceral wants you to believe that. Visceral is, and has been for a long time, working on their own Star Wars title separate from the current film and series universe. The game in the past has been rumoured to be a third-person action game ala Star Wars 1313, or as an open-world RPG, and sometimes an amalgamation of two. Creative Director and former Uncharted writer Amy Hennig has been quiet about the project, but one of her writers has set things straight.
Co-writer on the project Todd Stashwick has spoken about some of the rumours surrounding the game on a recent podcast, setting straight that none of what has been written about the game is true. The podcast in question is quite long, but at around the 8 minute mark Stashwick is asked about whether Visceral's game is in fact about Han Solo, to which he replies.
"If you believe the internet, the internet thinks that we're doing an open-world, RPG, Han-Solo game, and none of that is anything that we talked about", Stashwick said.

"We have not released any details about our game",
The game is of course being worked on by two studios within EA, with Visceral getting some help from EA Motive (who happens to be headed by former Assassin's Creed and Splinter Cell director, Jade Raymond). A few months ago it was rumoured that we wouldn't be hearing about the new IP for a long time, suggesting that it would probably skip E3 this year too.
I hope that's not the case, but right now I'm tempted to let Henning and her time take all the time in the world with this game. We need a proper Star Wars IP that isn't just multiplayer shooting, and the amount of talent behind it could ensure that. But as for what it could be? Well, apparently we're back to square one.
Last Updated: April 8, 2016