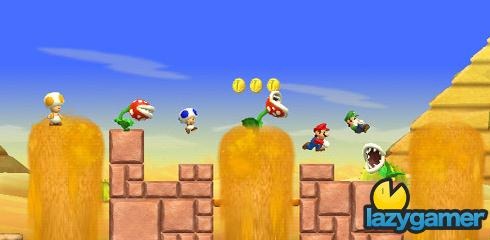 New Super Mario Bros has only been out for around 45 days now and has so far racked up over 4.1 million in sales which means it is already outselling Super Mario Galaxy which has been around for just over 2 years.
What's even more shocking is that those numbers are for America only, NSMB has already sold over 2.5 million in Europe and 2.4 million in Japan.
Now my maths isn't that great but selling 9 million units in 45 days surely means Nintendo are lathering themselves in dollar notes and royalty cheques.
There has been some criticism about NSMB in a few quarters where people are saying the game is simply just a remake and adds nothing new to the equation. Well I should hopefully have my review out next week but I can tell you now it's already a family favourite in my house and while it's not groundbreaking in any way it is your typical high quality Nintendo title and is well worth the money.
Last Updated: January 22, 2010