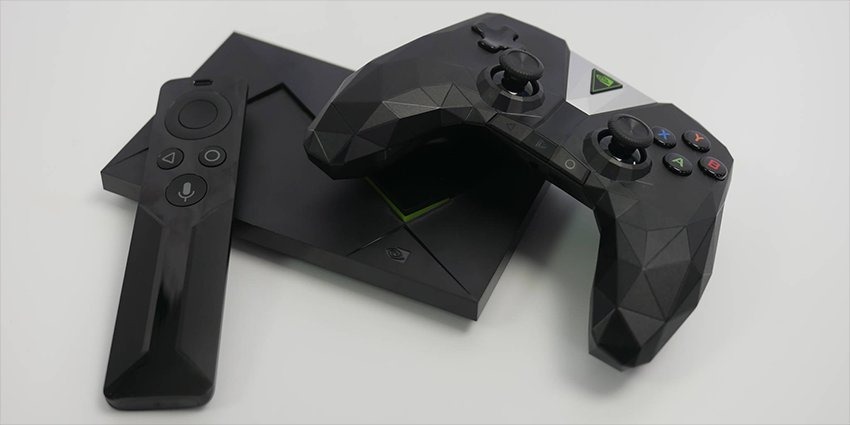 Nintendo's Switch is an amazing system – and the one console I've probably spent most of my time playing this year. As far as hardware goes, yes, it's probably the weakest system hooked up to my TV, but that doesn't matter – because it's got fantastic games. The hardware that runs it is largely based on the same stuff you'll find in Nvidia's own portable console, The Nvidia Shield.
While the Switch isn't officially available in China, Nvidia's Shield TV set-top box launched today. Interestingly, it's able to play Nintendo games. As relayed by Nikko Partners industry analysts Daniel Ahmad, Shield will be able to play games from the Nintendo Wii and Gamecube.
Games like New Super Mario Bros Wii and The Legend of Zelda: Twilight Princess were shown, with games like Super Mario Galaxy, Punch–Out! And Metroid Prime to come later. They all run at 1080p, and have their motion controls yanked out of them. It's a deal between Nintendo, Nvidia, and the Chinese online platform iQiyi – so it's unlikely that this will come to other regions.
What is interesting is that, given the similarity between Switch and Shield hardware (with the common Tegra chipset), it means that we could see Wii and Gamecube games on the Switch as some point – possibly as part of Nintendo's Virtual Console (which has yet to launch on the system).
Take a look at some Wii games in action on the Shield:
Here is some gameplay of Twilight Princess running on Nvidia Shield.

It is said to be running in HD (Not sure what that means exactly in terms of the port).

Wii games on Shield will cost RMB 68. pic.twitter.com/M84WfV9eWE

— Daniel Ahmad (@ZhugeEX) December 5, 2017
This is gameplay of New Super Mario Bros Wii running at 1080p on Nvidia Shield.

It is said that Metroid Prime for Wii will also come to the system in the future. pic.twitter.com/FKYFFoPB2R

— Daniel Ahmad (@ZhugeEX) December 5, 2017
They seem to run spiffingly, which is a good sign. Attempts to emulate Gamecube and Wii games on the Shield's hardware using the Dolphin emulator haven't been particularly encouraging.
Last Updated: December 5, 2017